The Checkup: Muffin Top
Slate and WBUR's health podcast looks at dieting myths, eating disorders, and a popular program that aims to change how you approach food.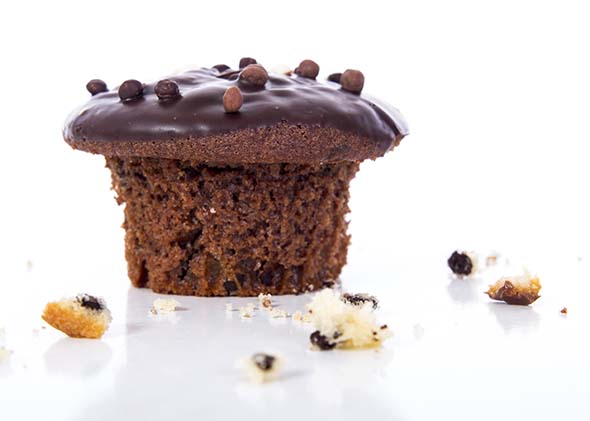 Listen to Episode 13 of WBUR's The Checkup, "Muffin Top":
The Checkup has returned for a second season! Enjoy this health podcast, a collaboration between Slate and WBUR, Boston's NPR news station. You can find past episodes in The Checkup's individual feed.
From WBUR and Slate, the solidly reported and also somewhat opinionated take on health news for you and your family.
In this episode, "Muffin Top," we debunk some dieting myths and explore strategies to help nudge your weight loss along, or at least make you feel better about your body.
First, we explore Motivational Interviewing, an increasingly popular technique that can spur you toward making changes in your eating and other behaviors; we ask an eating disorders expert about whether we've entered a post–Weight Watchers era; we also get intimate about the psychic costs of being in food prison—actually achieving your goal weight and trying, desperately, to maintain it.
Carey Goldberg is the co-host of WBUR's CommonHealth blog, and a former Boston bureau chief of the New York Times. Rachel Zimmerman is a former health and medicine reporter for the Wall Street Journal.
The Checkup podcast is produced at WBUR by George Hicks.
The Checkup podcast is produced at WBUR by George Hicks.