The Culture Gabfest "Totally Obsessed" Edition
Slate's Culture Gabfest on Black Mirror, Willa Paskin on cultural obsession, and more Willa Paskin on the decline of TV comedy.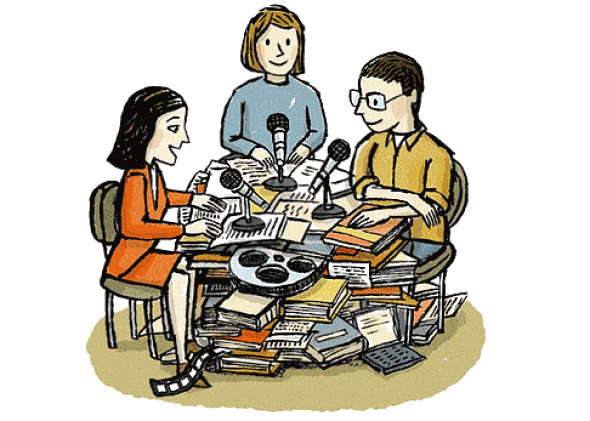 Listen to Culture Gabfest No. 324 with Stephen Metcalf, Dana Stevens, and Julia Turner with the audio player below.
This week, Slate Plus listeners will hear the critics respond to Jonathan Rauch's piece on the midlife crisis and talk about the theory and practice of growing older in the 21st century.
This week on the Slate Culture Gabfest, the critics talk about British television import Black Mirror, newly available on Netflix. The show's dystopian vision of our tech-saturated present (and possible future) is darkly thrilling. But does it quite live up to the hype that has preceded it from across the Atlantic? Next, a double whammy of Willa Paskin. Slate's television critic joins the gabfest to talk about her analysis of cultural obsession and the way we talk about things we love today. Finally, television comedy is in sad decline. Why don't we watch comedy any more, and can the genre be rescued?
Links to some of the things we discussed this week follow.
This podcast was produced by Ann Hepperman. Our intern is Josephine Livingstone.