The Culture Gabfest "Live From Boston" Edition
Slate's Culture Gabfest, live from Boston! On Birdman, "Sexiest [X] Alive" profiles, and poetry with Robert Pinsky.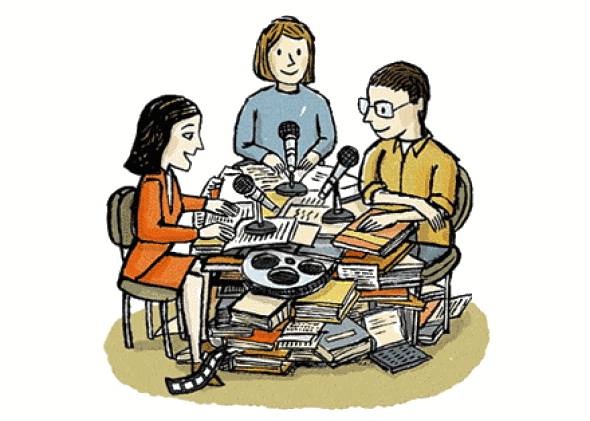 Listen to Culture Gabfest No. 318 with Stephen Metcalf, Dana Stevens, and Julia Turner with the audio player below.
On Oct. 24, Dana will be hosting a Halloween video party at Videology, along with Jason Zinoman. Slate Plus members can reserve free tickets in advance, otherwise they'll be available for $10 at the door. On Nov. 17, come out for Superfest East: A gathering of the political, culture, and sports podcasts in Williamsburg, Brooklyn. Slate Plus members get 30 percent off tickets.
This week on the Slate Culture Gabfest, the critics come to you live from Julia's hometown! First up, Alejandro González Iñárritu's black comedy Birdman has restored Michael Keaton to our screens, in a tour de force of cinematographic artistry. The movie zooms in on the artist-critic relationship, but does it speak to the gabbers? Next, Esquire's "Sexiest Woman Alive" profile of Penélope Cruz raised eyebrows with its florid prose and clumsy comparison between Cruz's lunch and the remains of a tauromaquia. Is this genre as dead as a slow-witted matador? Finally, the great Robert Pinsky joins the gabbers to talk poetry: their favorite poems, his bold new massive open online course, and what the literary form means to us today. The show closes out with some questions from the audience. Thank you for joining us in Boston!
Links to some of the things we discussed this week follow:
Julia: Alex Blumberg's new podcast, StartUp.
This podcast was produced by Andy Bowers and Mike Vuolo.
Our intern is Josephine Livingstone.