The Culture Gabfest "You and Your Strange Ways Here in Hollywood" Edition
Live from L.A.! The critics talk to Jenny Slate, discuss the movie adaptation of Gone Girl, talk screenwriting with John August and Craig Mazin, and close out with Natasha Lyonne.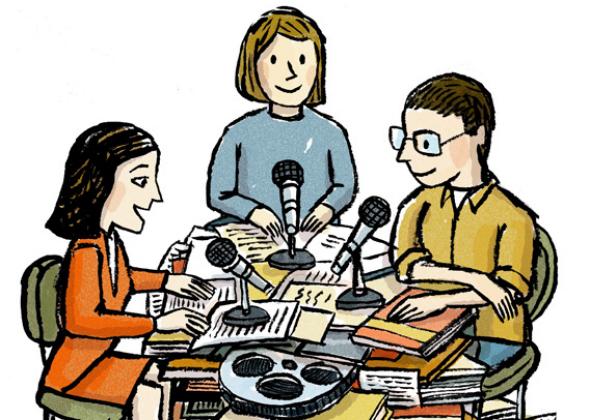 Listen to Culture Gabfest No. 316 with Stephen Metcalf, Julia Turner, and Dana Stevens with the audio player below.
The next live show will be Oct. 20 in Boston! Join us in Julia's hometown. Remember: Slate Plus members get a 30 percent discount on tickets.
This week's show comes to you live from Los Angeles! First up, Jenny Slate joins the critics to talk about her awesome new show Married, why people keep writing "bitch" roles for her, and her series Marcel the Shell With Shoes On. Next, Gillian Flynn has adapted her hit novel Gone Girl into a film directed by David Fincher. Will the critics love it, or is Fincher's work all surface? Then, Craig Mazin and John August of the much-endorsed Scriptnotes podcast join the critics to talk screenwriting. Finally, Orange Is the New Black star Natasha Lyonne comes onstage to discuss the hit show and talk about what it's like to be a woman in Hollywood today. The show closes out with a few burning questions from listeners. Thank you to everybody who joined us in L.A.
The Los Angeles show was brought to you by Acura and the all new TLX luxury sedan. The new TLX expresses the Acura performance philosophy: power and control married to uncompromised design. Find out more and arrange a test drive.
Links to some of the things we discussed this week follow:
This podcast was produced by Andy Bowers and Ann Heppermann. Our intern is Josephine Livingstone.