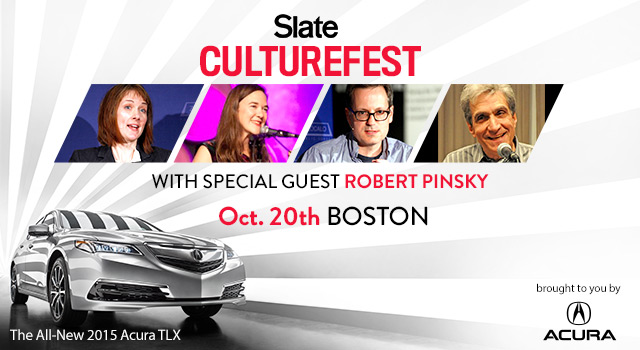 On Oct. 20 Slate's Culture Gabfest podcast trekked to Boston for a Culturefest show! A lively audience joined Slate movie critic Dana Stevens, Slate critic at large Stephen Metcalf, and Slate editor-in-chief Julia Turner (live for the first time in her hometown) for a taping of their culture chat show. They picked the hottest topics of the packed fall culture season and subjected them to their usual close scrutiny. Don't miss the opportunity to listen to the live podcast below.
If you'd like to become a Slate Plus member, click here.
Featured Speakers Bios
Julia Turner is the editor in chief of Slate and a regular on Slate's Culture Gabfest podcast.

Dana Stevens is Slate's movie critic.
Map