Then and Now: The Assassination of JFK
Capturing present-day photos of the iconic scenes of JFK's assassination.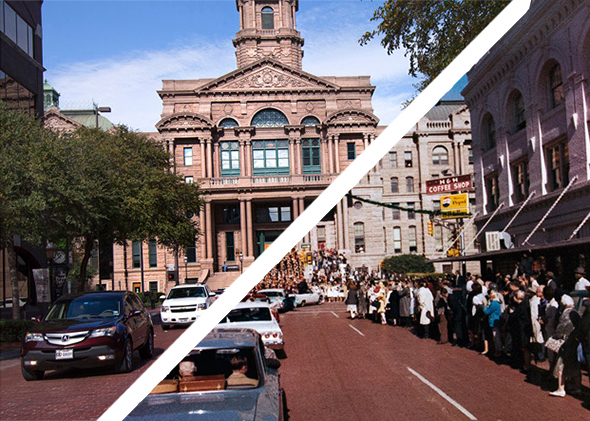 The assassination of John F. Kennedy has been analyzed and revisited ceaselessly since the tragedy nearly 50 years ago. The fateful route of JFK's motorcade and its Dallas backdrop are indelibly imprinted on the collective awareness of Americans. Photographer Adrees Latif has created a series reshooting the present day appearance of the historic scenes found in archival images, combining the two to mark the upcoming anniversary of JFK's death on Nov. 22.