Mormons in America
Where the country's largest homegrown religion thrives—and where it doesn't.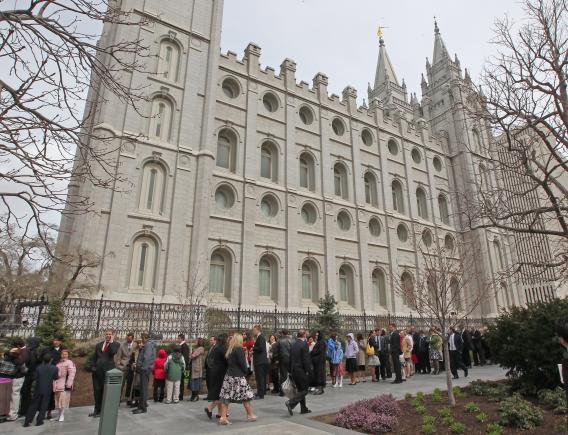 Utah, where the Church of Jesus Christ of Latter-day Saints is headquartered, is the state everyone associates with Mormonism. But Mormons didn't arrive in the Beehive state until 1847, nearly 20 years after Joseph Smith, a native of Vermont, began attracting followers to his fledgling religious movement, which he founded in western New York State. After Smith was assassinated in Illinois in 1844, another Vermonter, Brigham Young, led the Mormons across the plains to a place far from the hostility of non-Mormons—and beyond the reach of the U.S. government, which outlawed polygamy, a practice Smith instituted in the late 1830s (and which the church foreswore in 1890, allowing Utah to become a state).
On the map below, you can see for yourself where Mormons have settled in the intervening centuries. Zoom in and out to dig into the county data, and click to drag the map around for better viewing. As the map makes clear, Utah remains the home base of the church—and Mormons have migrated from their initial settlement in the Salt Lake Valley to towns and cities across the Mountain West. As soon as you cross east into the Great Plains, though, you become much less likely to bump into a Latter-day Saint—indeed, you'd have better luck heading all the way back to the more densely populated parts of New England, where Smith and Young many of the other early Mormons were born. Still, across the map you'll see smaller dots where a community of Mormons has established itself. Scroll over Liberty County, Fla., for instance, and you'll see the Mormon population suddenly jump over 10 percent—that's mostly because of one man, James Edwin Schuler. Just as the map as a whole quickly tells the larger story of Mormon settlement, so these small dots reflect local stories of Mormons scattered far from Zion.