America's Next Top Model Is Dead, As Are Everyone's Dreams of Becoming a Supermodel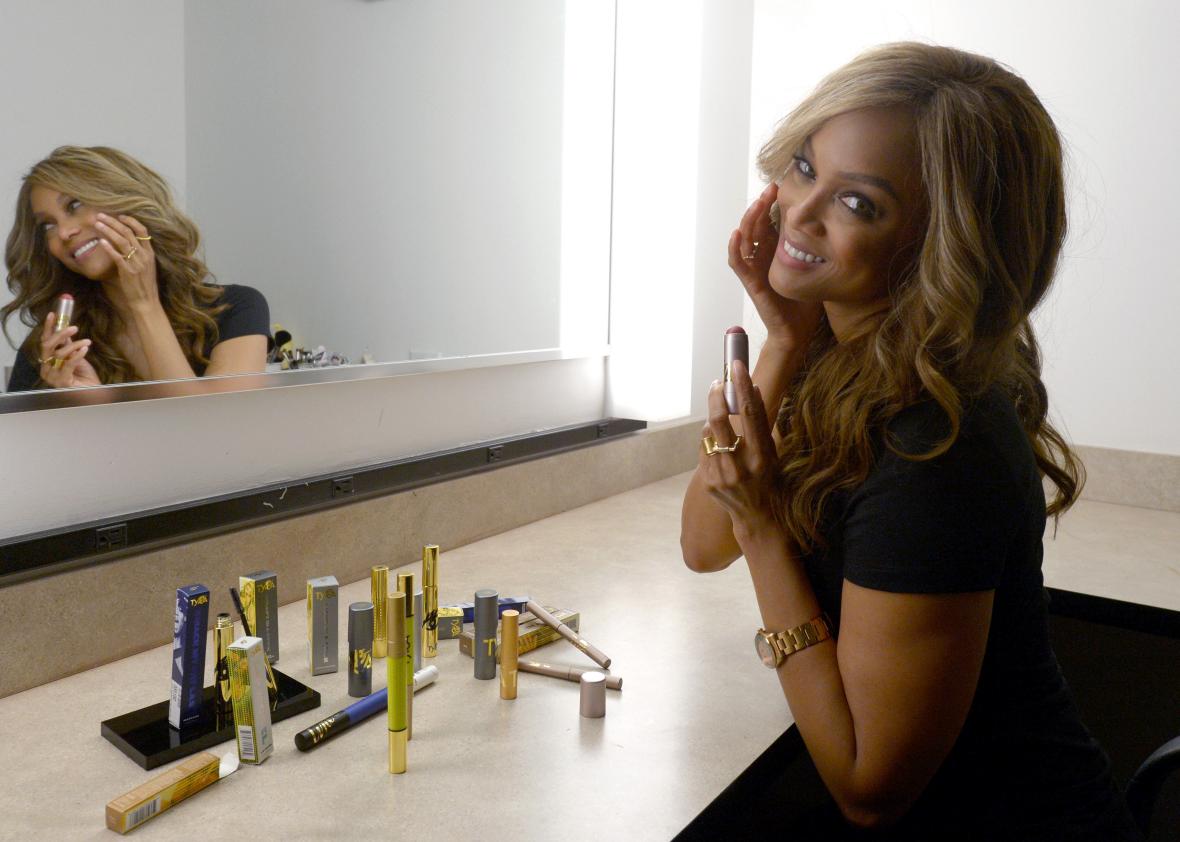 Tyramail: America's Next Top Model will end after Cycle 22. This tragic news comes from host/fashion goddess Tyra Banks, and also from the CW. Explaining the cancellation on Instagram, Banks reminisced about the show's legacy: bringing "the intimidating modeling world to the masses." Of course, any fan knows the show's real legacy will live on forever—as long as we keep smizing, tooching and booching.
The show has changed a lot over time—gone are the days when a panel of main judges (originally Banks, Janice Dickinson, Beau Quillian, and Kimora Lee Simmons, though many including Twiggy have come and gone) decided contestants' fate. Now, fans' reviews contribute to a social media score. Oh, and also, there are dudes now.
As easy as it could be to imagine a show like ANTM skewing conventional and shallow, the show has always worked to expand beauty standards and inclusivity. We had plus-size models like Toccara Jones in Cycle 3 and Whitney Thompson, who actually won Cycle 9. Cycle 5 added the first openly gay contestant, Kim Stolz, and Cycle 21's Chantelle Brown-Young (Winnie Harlow) publicized a rare skin disease—and looked absolutely fierce doing it.
And that's what's always made the show great—despite all the inevitable drama that goes down at the Top Model house, and some of the show's more questionable shoots and gimmicks, it is, at its core, delightful TV cotton candy of the best variety. And, of course, I would be remiss to ignore the show's greatest legacy, this moment, which spawned the most useful GIF of our time:
Indeed, we were all rooting for you, ANTM. Guess I'll have to find another reality show from whence to catapult myself to fame.