| 
Posted Wednesday, May 22, 2013, at 5:15 PM
Indoor commodes can prevent rape
Jupiterimages
On Monday, 184 couples got hitched in a mass marriage ceremony in the central Indian state of Madhya Pradesh. But what made the day special wasn't the collective pledge to love, honor and respect. To obtain a license to wed, the local government had asked prospective grooms to submit photos of themselves posing with their indoor latrine.

The lack of lavatories is particularly troublesome for women and girls. A 2011 report by SHARE, a sanitation and hygiene research project funded by the UK Department for International Development, drew a link between a lack of sanitation facilities and sexual violence against women. According to the report, girls younger than 10 had been raped on their way to use the public toilet. In one Delhi slum, boys hid inside the stalls at night, waiting to rape anyone who entered. Earlier this month in Bihar, one of India's poorest states, where only 15 percent of rural families have access to toilets, a senior police officer spoke to the BBC of a "worrisome trend": young girls and women being raped as they relieved themselves in the fields. The officer went on to estimate that 400 women might not have been raped last year had they had access to a toilet in their homes.
Given this context, we can only hope that the government's latest campaign, "No Toilet, No Bride," succeeds where others have not. Last year, India's minister for rural development urged parents not only to consult with astrologers when considering marriage for their daughters, per local custom, but also to ask whether their new husbands' homes would have the proper facilities. In response, several states rolled out local initiatives to up toilet usage in their districts.
In the state of Madhya Pradesh, where Monday's wedding took place, the local government has developed a scheme to marry off women and tackle sanitation in one go. As part of a program called Mukhyamantri Kanyadan Yojana (MKY), the state will pay for the mass ceremony and provide qualifying couples with housewarming gifts totaling 15,000 rupees (about $270). But to qualify, a groom must provide evidence of the toilet, specifically a signed affidavit and pictures of himself with the family crown. (If one doesn't yet exist, he must prove his intent to install one within 30 days of the wedding.) Not only is MKY a hit, but officials say that, this year alone, almost 1,800 couples have already wed under the program, according to the Wall Street Journal. Local photo shops are reporting a similar uptick in business as husbands-to-be rush to print the pictures taken from, not surprisingly, their mobile phones.
 | 
Posted Wednesday, May 22, 2013, at 3:20 PM
Government-funded leeches calling themselves cops from that socialist hellhole France.
Photo by FRANK PERRY/AFP/Getty Images
Liberal blogs and, of course, public radio are up in arms over this story about an Oregon woman who was raped because, due to massive budget cuts, there were no cops available to take her panicked phone call to the police. The rape occurred last August in Josephine County, a rural district that responded to the loss of millions of dollars in federal subsidies by firing 23 of its 29 police deputies and restricting the remnant's availability to Mondays through Fridays. (The woman placed her call on a Saturday.) It's a very sad tale—and one wrapped up in the waning of the logging industry, which the original subsidy was designed to support—but I advise readers to be careful and hold on to their wallets, because the people peddling it have an agenda. This is what those big government types do, you see: Tug at your heartstrings and get you into an emotional place so that they can lure you into voting to raise taxes for more government spending. Well, I for one am not fooled.
Look, no one is for rape. But that doesn't mean the nanny state tax-and-spend solution is the answer. A government handout—for law enforcement or otherwise—just, to quote Rep. Paul Ryan, "lulls able-bodied people into lives of complacency and dependency." All this feminist hand-waving about rape is really just about turning women into victims hooked on federal aid. Real feminists want women to be strong and pick themselves up by their bootstraps, instead of living their lives depending on things like police showing up to your house when you call 911.
I have three words for you women who don't want rapists breaking into your house: Get. A. Job. That way, you can earn money and pay for a private security firm to guard your house while you sleep. That's the sort of private enterprise and self-reliance that this country was built on. Government is absolutely terrible at job creation, after all. If they restored those federal funds to Josephine County, where the rape took place, or passed the public safety levy that the patriotic conservative voters rejected, how many cops would they have hired? Ten? Twenty? Even if they hired 100 police officers, that's fewer jobs created than if every household in the county hired a private security officer to prevent rapists from getting into their houses.
For those who scoff at the old-fashioned American free market approach to personal security, I recommend the wise words from the Josephine County sheriff's office: "Consider relocating to an area with adequate law enforcement services." Exactly. I recommend France, where they love this wooly-headed socialist nonsense.
 | 
Posted Wednesday, May 22, 2013, at 12:29 PM
Teenagers don't like Facebook, but they're not leaving.

(Justin Sullivan/Getty Images)
A new report released this week from the Pew Internet & American Life Project found that Facebook remains the leading social network among American teenagers. It's also the most reviled. While some teenagers interviewed by Pew claimed they "enjoyed using it," the majority complained of "an increasing adult presence, high-pressure or otherwise negative social interactions ('drama'), or feeling overwhelmed by others who share too much."
In other words, Facebook—as any adult with a profile knows—feels a lot like high school. "I think Facebook can be fun, but also it's drama central," one 14-year-old girl said. "On Facebook, people imply things and say things, even just by a 'like,' that they wouldn't say in real life." Said another, "It's so competitive to get the most likes [on a Facebook picture]. It's like your social position." Ninety-four percent of American teenagers maintain a Facebook profile, but that doesn't mean they have to like it. "Honestly," one 15-year-old girl told Pew, "I'm on it constantly but I hate it so much."
If Facebook is high school, other social media platforms can function as opportunities to escape from Facebook's pervasive social structure—the online equivalent to cutting class and hanging out beneath the bleachers. "While 'drama' is the result of normal teenage dynamics rather than anything specific to Facebook, teens are sometimes resentful toward Facebook from this negative association," Pew reports. Online spaces outside of Facebook—all of which attract just a fraction of Facebook's teen user base—become places "where teens seek out spaces free of adults, and teens who want to avoid the drama of teenage life try to inhabit alternative social spaces."
On Instagram, which is used by 11 percent of teenagers, "people tend to not come off so mean," one 13-year-old girl told Pew. "Because all they really want is for people [to] like their photos." And the medium can influence the message: Instagram is perceived as a supportive environment, but on Facebook, "if they say something mean, it hurts more." Twitter (used by 26 percent of teens) can help cut through the drama of Facebook because "there's only so much you can say," one 18-year-old boy said. "On Facebook, they say so many details of things that you don't want to know." Snapchat (which Pew didn't collect subscription rates for) can help relieve teenagers of the identity maintenance pressures of Facebook, which logs users' photos and comments for instant recall. Said one 13-year-old, "it's better because I could pick the most embarrassing photo, and know that they'll see it for 10 seconds, and then I'm done." And Tumblr (5 percent of teens) helps teenagers detach entirely from Facebook's imposed social structure: "I like Tumblr because I don't have to present a specific or false image of myself and I don't have to interact with people I don't necessarily want to talk to," one 15-year-old girl said.
One 16-year-old boy told Pew that he signed up for Twitter because "everyone's saying Facebook's dead." But despite reports of a mass exodus, most people aren't leaving. In fact, teen Facebook usage climbed one percentage point between 2011 and 2012. Facebook is the living dead: the most popular, least relevant social network where teenagers and adults alike gather out of fear of missing out on things that don't even make them happy. Facebook is "a major center of teenage social interactions, both with the positives of friendship and social support and the negatives of drama and social expectations," Pew reports. And without it, what would they make fun of on Tumblr?

 | 
Posted Wednesday, May 22, 2013, at 9:30 AM
Selina, 3, plays on a slide in a giant shoe in Barbie's bedroom at the Barbie Dreamhouse Experience in Berlin, Germany

Photo by Sean Gallup/Getty Images
Where do you even start with Barbie? Few toys inspire such feminist gnashing of teeth as the 11 ½-inch plastic doll, with her blindingly white skin, impossible figure, and fathomless wardrobe. And now her Dreamhouse tourist attraction has descended, like the hut from the Baba Yaga story, on Berlin, where it's been greeted by topless protestors waving burning crosses and men ironically dressed in pink skirts and blond wigs. "Occupy Barbie's Dreamhouse," they cry, condemning the doll for promoting consumerism, narcissism and unhealthy body ideals. Their placards—and torsos—are scrawled with slogans like "Pink stinks!" "I will free you from the horror house," and "Life in plastic is not fantastic."
It's easy to sympathize with the 99 percent here: The Barbie Dreamhouse Experience, which opened its doors last Thursday in the middle of grey Alexanderplatz, is a 26,900-square foot shrine to all things pink, shimmery and superficial. Inside, kids can "bake" virtual cupcakes on touch screens (Is it worse that it's virtual baking or that it's cupcakes?), lust after Barbie's shoe collection, loll around in stiletto-shaped chairs, work a catwalk, or lip-sync pop tunes on a karaoke stage. Why, you might ask, can young visitors only choose careers such as "pop star" and "supermodel?" "Pretending to be an engineer is a hard concept for a four or six-year-old to play out," Mattel's Stephanie Cota told the Wall Street Journal. Meanwhile, demonstrators called the exhibition a "seemingly endless walk-in closet."
In defense of this feminist's nightmare, the house's advocates have marshaled the language of fantasy and play. "I feel sorry about how some people interpret our giant pink playground," said Christoph Rahofer, of EMS Entertainment, which co-created the dreamhouse experience. Even Michael Koschitzki, a member of the demonstrating youth group affiliated to Germany's far-left party, die Linke, felt the need to hedge, "Our protest is not directed towards little girls and their dreams."
Perish the thought. I won't waste your time running through all the reasons why the Barbie dream in particular is so perverse—the layers of racism, materialism, vanity, body insecurity, and passivity billowing around it like so much gauze—but I would like to challenge the idea that anyone today can get away with anything simply by invoking that hallowed word: dream. We cannot reject Barbie's ridiculous mansion, we infer, because doing so would trample on little girls' dreams. It would poison their play. The defense of the Dreamhouse is built into its name, as if any attempt to speak out against it would necessarily crush the tender shoots of youthful imagination under a big slab of adult agenda.
Look, I get the gossamer loveliness of dreams, the bigness of them. I swoon for Keats and Gatsby and am getting weepy just thinking about the gorgeous rebuttals that will probably appear in this post's comment section: In Praise of Dreaming, Dreams Make Us Human, etc. But despite what they tell you, a dream is not the same as a plan or a vision or an aspiration. It is the ultimate in passivity, something visited upon you while you are asleep. Or it's what a princess does as she gazes out the window and waits for her happy ending. Do we need to telegraph to girls that the be-all and end-all of their young lives is spinning out beautiful mental pictures that have no basis in reality? Because, ultimately, that's where the dreaming defense gets its juice: It's a way of assuring critics, "this isn't real, it's nothing to worry about, it's just a game." ("Baking a digital cupcake on a touch screen in the Dreamhouse kitchen won't confine you to stand by an oven for the rest of your life," insists Rahofer.) But if Barbie's proportions, celebrity and overall way of being aren't attainable, then why dangle them in front of girls' faces in the first place? Why invite tourists into the glowing pink rooms with the endless shoes and the runways and the sugary treats that never get eaten? (This is a rhetorical question: The answer is $29 tickets and a gigantic gift shop.)
I have a modest fantasy in which Mattel and co. stop using the word "dream" as their get-out-of-jail free card. But while it's a pleasant thought and good imaginative exercise, sometimes you need more than fantasy. Sometimes you need to wake up and get to work.
 | 
Posted Tuesday, May 21, 2013, at 5:19 PM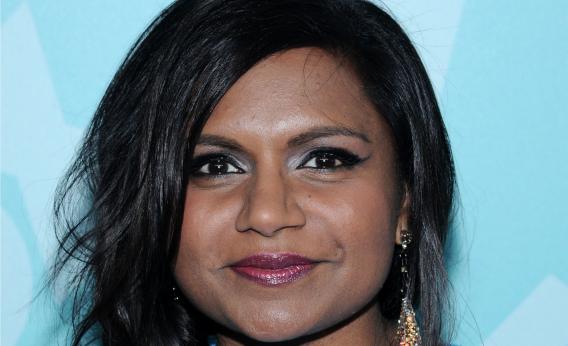 Take Mindy Kaling's advice on kissing
Photo by Ilya S. Savenok/Getty Images
In a piece for the May 20 issue of The New Yorker, The Mindy Project creator and The Office veteran Mindy Kaling writes about one of her favorite parts of her job as an actress, particularly in a role where her character is dating a lot. She gets to kiss people, particularly those who might be otherwise unavailable for smooching because they are married. She says:
The problem is, kissing is no longer appreciated as a satisfying end in itself, as an inviting pair of lips and, possibly, a tongue, to interact with for a delightful moment. No. Kissing has now been cheapened into the nominal gateway gesture to sex. Kissing is to sexual intercourse as the phrase "Can I talk to you for a second?" is to a full-blown screaming fight.
She argues that we should take kissing less seriously so we can enjoy it more. "The fact of the matter is, marriage is a serious business and kissing is not. Just because I want to kiss someone doesn't mean I want to love that person, share a bed with him, remind him to take his Lipitor, tell him not to use so much salt, or share one AOL e-mail account," she explains. But her point about kissing as an act independent of sex actually argues for taking lip-locking more seriously in pop culture.
Sex is an awfully hard thing to choreograph in film and television. Some of the challenge comes from the simple limits of what you can show, whether you're trying to make sure your movie falls under a certain ratings threshold, or because you need your episode to get past network Standards and Practices. (Red Widow creator Melissa Rosenberg once told me that ABC wouldn't allow any thrusting during heterosexual sex scenes.) And some of the problem is that we all like different things during sex. It can be hard to pick an act, position, or choreography that gets everyone in your audience hot.
But you can show all of a kiss. More so than a hug, which can be platonic, or the taking of a hand, which can fizzle, a kiss is a gateway that can lead to disappointment, sex, or even just more kissing. No matter how old you get, in a new relationship, a first kiss is a ritual of excitement and anxiety. This isn't to say that sex doesn't elicit all of these same emotions, or open up similar questions about compatibility, trust, and emotional longevity. But kisses are where it all begins. So maybe it's time to take Kaling's advice to appreciate kissing for what it is. And whether a kiss is scot-free or the start of a life-long commitment, pop culture could get sexier and more romantic by focusing on what it can display—rather than bemoaning what has to stay off-screen.
 | 
Posted Tuesday, May 21, 2013, at 3:14 PM
I'll give you a culture-bound condition.
Photo by FlexDreams/Shutterstock

Of course, referring to problems like penis-stealing or PMS as culture-bound syndromes may well convince sufferers that they are being dismissed. But research shows that women who self-identify as suffering from PMS and who take active steps to reduce stress, avoid unnecessary conflict, and set aside time for themselves start to feel better. Hot baths and minimizing your contact with difficult people is a good idea, it seems, regardless of whether you blame your bad mood on impending menses or a lousy day at work.
 | 
Posted Tuesday, May 21, 2013, at 1:43 PM
A technician opens a vessel containing women's frozen egg cells
Photo by LEX VAN LIESHOUT/AFP/Getty Images
Sarah Elizabeth Richards makes a great case for why a stigma against egg freezing shouldn't exist and why women who freeze their eggs are happier for doing so. I know about these fears because I did not freeze my eggs. Yes, I repeat, I did not freeze my eggs. That's why at 42 years old, I'm involved in the long, painful process of in vitro fertilization.
So here I offer even more myth-dispelling reasons why egg freezing doesn't have to be expensive, emotionally draining, or painful.

Misconception No. 1: Egg freezing is the same as IVF
I think one of the biggest reasons most women don't consider freezing their eggs is that they (me too, back then) do not understand the concept. We spend so much of our youth trying to avoid pregnancy, then we spend our 20s and 30s tuning out people who tell us that our clock is ticking. I think by the time we women reach an age when we might begin considering the process, we have an emotional block about hearing anything about it, which is basically this: Before you ovulate, a doctor retrieves your eggs with a syringe from your ovaries via your vagina. Then he puts the good ones in the freezer. (IVF will require you unfreezing them, adding sperm, and putting them in your uterus).
Misconception No. 2: Egg freezing is painful
You are under local sedation for retrieval. (If you have many eggs removed it can be general). The most I ever felt under local was a tiny pinch. Moreover, my clinic has a laser light show of stars floating across the ceiling, just in case I didn't want to watch the ultrasound of the doctor fishing in my follicles to extract the eggs. They even play classical music. The whole process takes less than an hour—and that's counting the part for the Valium to kick in. It's easier than going to the dentist … and my father is my dentist, so I know of what I speak.
Misconception No. 3: Egg freezing is prohibitively expensive
I go to a holistic clinic where egg retrieval costs $1,200 and freezing another $1,000. That's only $2,200 per round. My previous insurance did not cover the process, but it did cover the medication. My current insurance covers up to $10,000 worth of all fertility costs. Some people have $20,000 riders. Check your insurance and find a good but inexpensive clinic.
Misconception No. 4: It takes over your life
You can do the entire process in a period of three months. The first month you go to the clinic, meet the doctors, have some tests done, and plan for your period. The next month, you go to the clinic a few times for "monitoring"—they do blood tests and ultrasounds to prepare for your retrieval—and more frequently toward the middle of the month. Repeat the process the following month if you want to do another round.
Misconception No. 5: Medications will make you fat and hormonal
You will have to take medication and do injections for every cycle. But you're only going to be doing this once or twice. So you might have some adverse affects from the medication—it's more like a bad PMS. So even if you gain a few pounds or have a couple of crying jags, chances are, no one will notice. Just blame it on a bad breakup (with your eggs).

So, there you have it. Freezing your eggs is worse than PMS but better than a trip to the dentist and can be done in less than a season. It may be covered by insurance but it can run you less than a week-long spa vacation. Like Ms. Richards, I think women should consider it—single women without life partners in sight, busy women with no time for children, women who are not sure they want to have children. I had fit into all those categories—and if I had stored my 35-year-old eggs in the freezer, I might already be with child.
 | 
Posted Tuesday, May 21, 2013, at 11:49 AM
Old Spice Man Isaiah Mustafa and the original ad hunk, Fabio.
Photo by David Livingston/Getty Images
Have we reached Peak Hunk? USA Today examines the trend of "sexy guys—not gals—featured in racy TV spots" since a shirtless Isaiah Mustafa first mounted a horse to promote Old Spice in 2010. In a recent ad for Kraft salad dressing, a hunk's T-shirt spontaneously combusts when his kitchen preparation gets too "zesty" (Kraft is selling him as "The Zesty Guy"). A pair of Liquid-Plumr hunks arrive at a woman's home to "snake her drain." For Diet Dr Pepper, hunk Josh Button rolls around shirtless on a beach; in a Zoolandery voiceover, he announces that he is "really, really, really, really, really good looking."
Hunks are now such a well-worn advertising trope that "the 'surprise' factor is kind of used up for now," ad consultant Allison Cohen told USA Today. "Seems like it's time for a break from this approach." But marketers have been ramping up the use of sexual imagery in advertising over the past 30 years, and the vast majority of these ads have featured women's bodies, not men's. Babes are forever. Why are hunks just a passing trend?
Maybe because these advertisers are really selling jokes, not hunks. In a marketing landscape accustomed to offering up female bodies for the hetero male gaze—see 1 in 3 alcohol campaigns—these ads reverse the equation. Men performing sexuality is a "surprise" that advertisers push to absurd lengths (poof: Old Spice Man is on a boat! Salad Dressing Guy is suddenly shirtless!) to comment on the ridiculousness of the gender switch. A marketing rep for Dr Pepper defended its hunk to USA Today, saying: "We're poking fun at ourselves and the trend of hot guys in advertising." But the entire ad hunk trend relies on that winking attitude. When faced with a guy like Old Spice's Mustafa, viewers can indulge in the man candy while the commercial conveniently excuses us from acknowledging that man candy as seriously sexy—and even potentially threatening. As the Old Spice ad team explained, the goal of its campaign was to create "a character who is not only loved by ladies, but equally loved by guys. A woman's man that was okay for men to love." (Not to mention that it may be more comfortable to poke fun at female desire than to embody it unironically.)
Of course, ad babes are also leveraged for absurd humor—take Ali Landry's famous Doritos commercials, where the fire sprinklers spontaneously erupted from the ceiling as she chomped away at the chips, while a horde of men wagged their tongues after her. But when jokes like those get old, the babes remain. The "surprise" factor of a scantily clad woman is apparently perpetual. The real test of the longevity of the ad hunk: Will we ever take Zesty Guy seriously?
 | 
Posted Monday, May 20, 2013, at 5:03 PM
John Andrew Welden is accused of drugging his ex-girlfriend to induce an abortion against her will.
Photo by Philippe Huguen/AFP/Getty Images
This strange and awful story out of Tampa, Fla., about a man who tricked a woman into aborting her pregnancy is another instance of the politicization of women's reproductive health care confusing what should be straightforward issues. John Andrew Welden is accused of slipping Cytotec, an ulcer medication that can induce labor, to his then-girlfriend Remee Jo Lee. He allegedly told her the pills were antibiotics. Her pregnancy started to fail and she was forced to get a D&C to remove the embryo. Considering that Welden is accused of drugging a woman against her will and causing injuries she needed medical attention for, it seems the appropriate charges would be centered around assault, poisoning, and domestic violence.
Ultimately the charge doesn't serve women well, because it creates an implied link between legal abortion and murder. During a hearing where Lee requested a restraining order against Welden, Welden's attorney unsuccessfully attempted to highlight the suit's inconsistencies:

Welden was at the hearing, along with his attorney, David Weisbrod, who asked Lee if she'd ever had an abortion.
"I don't see how that pertains to this matter," she said. "My past has nothing to do with what John Welden did to me."
Judge Lefler agreed that a prior abortion was irrelevant, but other judges might not.
A focus on the embryo obscures what this case is really about, which is domestic violence. Lee herself is suing Welden for battery, a much easier case to make than murder. Domestic violence is generally rooted in the desire to control the victim, and nothing gives you more control than forcibly taking over a pregnancy that's happening in her body.
 | 
Posted Monday, May 20, 2013, at 4:20 PM
Super-excited for
Super Fun Night
with Rebel Wilson.
Photo by Dimitrios Kambouris/Getty Images
Now that the upfronts—the events at which television networks announce their schedules for the coming season and then try to sell advertising slots to advertisers—are over, we've got a good sense of what's hot and what's not in TV right now. Hot includes cop shows, throwbacks like Michael J. Fox and James Spader, and characters with disabilities (at least on NBC), while after the booms of the last two years, comedies created by women have cooled off. But even if there are fewer female-driven projects on the roster this year, there are a still a lot of women we're excited to have on our television schedules, including these five favorites.
1. Betsy Brandt, The Michael J. Fox Show: It breaks my heart that Breaking Bad, on which Brandt stars as the wife of good-guy cop Hank Schrader, is coming to a close, but the good news is that she won't be off our TV sets for long. I cannot wait to see Brandt play opposite Michael J. Fox in his show about a news anchor with Parkinson's disease who decides to return to the airwaves. She looks like she'll be handling her onscreen husband's disease with practicality and mordant wit.
2. Chloe Bennet, Agents of S.H.I.E.L.D.: The Marvel superhero movies have been skewed towards the dudely, relegating women to peripheral roles as girlfriends, scientists, or secret agents. But with Agents of S.H.I.E.L.D., ABC's ensemble drama about the people who have to deal with the fallout caused by the superheroic, the gender balance is getting a little bit better. I'm particularly excited to see Chloe Bennet as Skye, a character who's suspicious of government efforts to keep the lid on our brave new world.
3. Rebel Wilson, Super Fun Night: In a year when the bloom seemed to be off the rose for female-created comedy, I'm excited to see Rebel Wilson play one of a trio of nerdy girls who spend weekend nights "always together, always inside"—until they are inspired to venture out into the utter ridiculousness of New York nightlife. Carrie Bradshaw may have ruled the Big Apple's hottest restaurants and bars, but for everyone on the outside looking in—or wondering why you'd spend that kind of money on Manolos only to ruin them on downtown cobblestones—this could be the show for us.
4. Sophie Lowe, Once Upon A Time In Wonderland: I'm always down for revisionist fairy tales, and this spin-off of ABC's family hit Once Upon A Time has promise. Even better, Buffy The Vampire Slayer veteran Jane Espenson is working on the project, and she knows a thing or two about women profoundly out of place in their environments and up against powerful institutional forces.
5. Alexis Bledel, Us & Them: If only for Bledel's reference to New York Club denizens as "Angry Giraffe Women"—and, if I'm being honest, for the chance to see Jason Ritter be adorable and confused—I'm willing to give this romantic comedy a shot. We watched Rory Gilmore grow up. This is our shot to watch her navigate New York, dating, and a seriously overprotective family.