Quiet, Beyoncé! We Need a New Girl Anthem.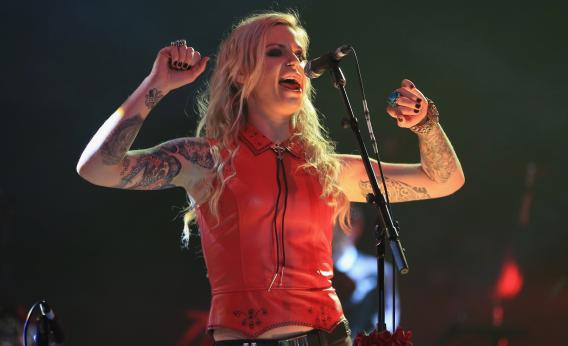 Over the years I have been invited to speak at my share of events on the womeny topics of the day, and often those events begin with the panelists gamely walking out onto the stage to take their seats. Accompanying that feminist march is often music, and nine times out of 10 that music is … Beyoncé's Run the World, maybe Single Ladies if the topic is single ladies. I have nothing against Beyoncé (well, I do, but that's for another post), but after a while the forced cheer of her girl anthems makes me feel like a politician's wife at a convention, conscripted into forced cheer.
So on our latest DoubleX podcast we asked our listeners to share with us their favorite girl anthems. They don't have to be cheerful or explicitly empowering or even sung by an all-female band; they just have to make you feel a little more loose and reckless as you walk onto a stage, or drive in your car, or wait for the G train. We've gotten a few dozen so far, and we've collected them in this Spotify playlist. My favorite so far is New Zealand singer Gin Wigmore's Black Sheep, which sounds like a freight train coming straight at you ("Got a pistol for a mouth and my old mama gave me that"). If you need Beyoncé's bounce to get you going, try this better version, Imani Coppola's Legend of a Cowgirl. My favorite recommended classic—definitely showerworthy—is Lesley Gore's You Don't Own Me. Plus there are some excellent Pipettes selections on the list, and for the very pissed off, Deaf, Dumb and Male by Dirt.
Listen, relish, and add some of your own, either here in the comments section or preferably on our DoubleX Facebook page.