Check Out Emily Bazelon on The Colbert Report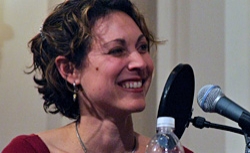 Did you make the huge mistake of sticking with cable news after the debate ended last night? If so, you may have missed Slate's own Emily Bazelon talking affirmative action and the Supreme Court with Stephen Colbert.
Thanks to the Internet, you can watch now:
TODAY IN SLATE
Politics
Talking White
Black people's disdain for "proper English" and academic achievement is a myth.
Operation Backbone
How White Boy Rick, a legendary Detroit cocaine dealer, helped the FBI uncover brazen police corruption.