SNL Didn't Oversexualize Katy Perry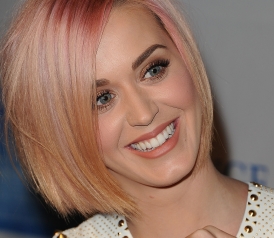 Often when Saturday Night Live has a smoking hot female host, they don't really know what to do with her. In lieu of figuring out a creative way to use her talents, they use her...um, talents, to form the basis of their sketches. For instance, they'll throw the hostess into a tight dress and big hair and stick her into the increasingly unfunny "Manuel Ortiz Show" where she dances frenetically and has a bad ambiguously Latina accent (see Scarlett Johansson, Anna Faris). The writers avoided this cliche with a surprisingly great episode on Saturday starring the well-endowed Katy Perry. Entertainment Weekly's Clark Collis sums up this phenomenon nicely in his recap:

"The word on the street about last night's Saturday Night Live was that the show would be all about Katy Perry's breasts. True, by "the word on the street" I really mean 'something Katy Perry said earlier in the week to get people to watch.'...In fact, Perry's chest didn't really feature at all until the very last sketch, in which she and Bobby Moynihan played strangers who find they have everything in common and her character revealed she had a tattoo of Alaskan singer-poet Jewel on her right breast. And if you're thinking, "Well, that's kind of an odd joke," then you clearly didn't watch very much of a show which was governed not by randiness but randomness."
Perry's antic energy worked well with the odd-ball collection of characters that were written for her. Check out Perry as a secretly uncouth Pippa Middelton in the clip below: