Ruth Reichl's Next Memoir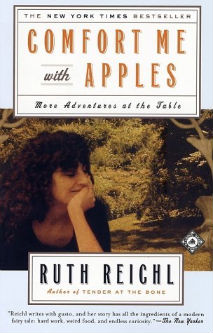 Ruth Reichl, editor of the newly defunct Gourmet magazine, tells the New York Times that now that her magazine has been killed, she's going to write a memoir about her years at Condé Nast. This will be Reichl's fifth memoir. The others are titled Comfort Me with Apples , Garlic and Sapphires , Not Becoming My Mother , and Tender at the Bone . So what she should call her latest? My contenders are: Comfort Me With Town Cars ; Si, Sigh ... ; Bye, Si ; and I Have Better Bangs Than Anna Wintour .
TODAY IN SLATE
Politics
Talking White
Black people's disdain for "proper English" and academic achievement is a myth.
Operation Backbone
How White Boy Rick, a legendary Detroit cocaine dealer, helped the FBI uncover brazen police corruption.