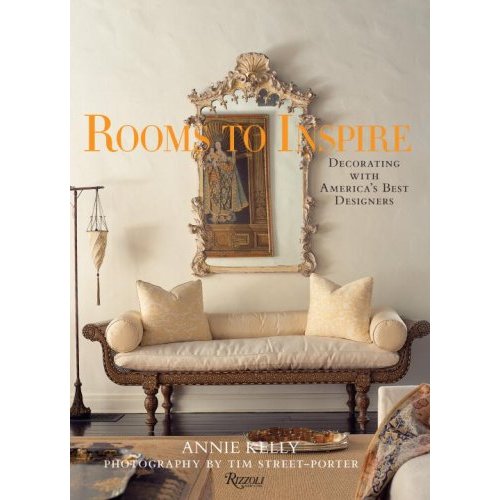 Decorno made an interesting observation whilst writing about fall's slate of new design books (my forever addiction), specifically Italian Touch :
"Fashion people have sexier homes than interior design people, so that should be fun to flip through."
I agree, and it got me thinking about other design-y folk and what their houses usually look like. Decorators , if less sexified, certainly use their homes as idea laboratories and their professional calling cards. Except perhaps yours truly! A recent visitor to my work-in-progress apartment (with all contents STILL shoved into the bedroom for my epic floor-painting project) asked what I do for a living. After my sheepish response I got, "Well, you obviously don't take your work home with you!" OUCH.
Yet architects-don't even get me started-are notorious for living in crappy, undesigned spaces. Probably because 99 percent of them are so overworked they barely make it home and so underpaid that they can't afford to reconfigure their hideous breakfast bar situation. Depressing.
So what about the rest of the work force? I don't picture most nurses living in something out of One Flew Over the Cuckoo's Nest . But I have met writers with books wall-to-wall, financial dudes with flat screen TVs in the loo (tuned to CNBC), lawyers with framed etchings of Faust (ha) ... but a MoMA curator with no art ? Say it ain't so.
Anyway, question: Which of your friends has the coolest house/apartment, and what do they do for a living? How much does interior style reflect one's vocation? Tell me there's an insurance salesman out there who lives like the Duke of Windsor!