The Recession Has Really Screwed Recent College Grads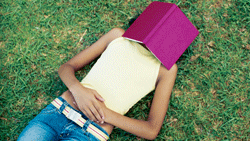 That's a good market-driven thesis, Jess, for why Gen Y-ers have a reputation for acting entitled in the workplace : They've been demanding because they could be. Here's another way in which your mid-20s peers are luckier than their younger siblings and friends who are graduating from college right now. According to a study by economist Lisa Kahn of the Yale School of Management, graduating during a downturn has long-term bad consequences. "They include lower earnings, a slower climb up the occupational ladder and a widening gap between the least- and most-successful grads," according to this write up in the Wall Street Journal . Kahn says that the "damage can linger up to 15 years." Her data comes from the mid 1980s and looks only at the wages of white men. I wonder if there's any reason to think it might look different for women or minorities. I can't think of one. In any case, the findings suggest, alas, that the many recent grads who wrote to me a few months ago about their fears of being stuck in the economic doldrums semi-permanently have cause to worry.
I was just talking to a friend of mine whose daughter is home after graduating from college and seems to want only to watch bad movies, read trashy books, and see her friends. My friend, not surprisingly, was finding this maddening. Maybe the recession means she should be more patient. It's not that her daughter is lazy: It's that her whole age group is screwed! Or maybe Kahn's research in fact should be read as a tough love manual, because the 22-year-olds who are lost now will stay lost.
Photograph by Getty Images.