Questionable Dataset of the Day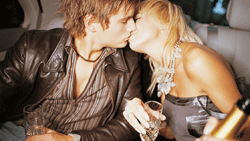 Yes, I understand that Internet surveys are hopeless, and yes, I understand that 448,000 lonely hearts do not a random sample make, but still I ask: What is the deal with this OK Cupid map of debauchery by state? The dating site asked users whether they would date someone "just for the sex." Westerners, God bless them, answered with a resounding "yes." But the East Coast and Midwest pretty much demurred. If you're in it just for wanton carnal stimulation, Vermont and Pennsylvania really do not want to date you.
So why the variance, readers? A surplus of men in the West and women in the East? Are there only a dozen or so very desperate OK Cupid users west of Missouri? Or is the East really leading a reactionary crusade against the forces of unconstrained libidinousness? Hold the line, Oklahoma!
Photograph by Getty Images.