Sarah Palin's Uneasy Relationship with the Truth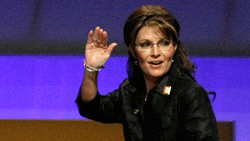 There are many things that I find deeply upsetting about Sarah Palin. But in the new Vanity Fair assessment of Palin 's current place in the political universe, the most disturbing thing Todd Purdum reveals is her inability to discern or care about the truth:
At one point, trying out a debating point that she believed showed she could empathize with uninsured Americans, Palin told McCain aides that she and Todd in the early years of their marriage had been unable to afford health insurance of any kind, and had gone without it until he got his union card and went to work for British Petroleum on the North Slope of Alaska. Checking with Todd Palin himself revealed that, no, they had had catastrophic coverage all along. She insisted that catastrophic insurance didn't really count and need not be revealed. This sort of slipperiness-about both what the truth was and whether the truth even mattered-persisted on questions great and small.
I was going to try to summarize Purdum's epic article further, but Alex Balk at the Awl already did such a superlative job of it, I'll let you read his take instead .
Photograph of Sarah Palin by Chip Somodevilla/Getty Images.