Watch Rep. Justin Amash Call Out His Opponents and Gloat About Beating Them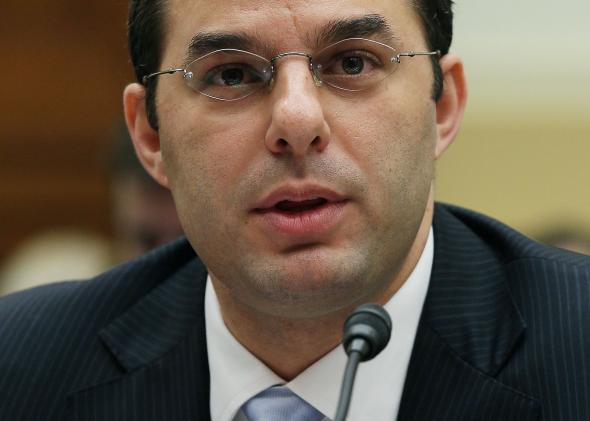 In this morning's wrap-up post, I mentioned Rep. Justin Amash's touchdown dance at his election night party. Belatedly, I see that there were several cameras rolling as Amash went brutal on his defeated foe Brian Ellis, and former Rep. Pete Hoekstra, who supported Ellis.
The point-scoring continued when Amash talked to local reporters, calling himself a representative "for all Americans," and saying Ellis had "the audacity to call me up and try to make nice."
Bloomberg's team is out with a great story about the total cost of the efforts by the Chamber of Commerce, et al. to clear the decks for their preferred candidates. Had they slept on the campaigns, the GOP might have a tougher Senate race in Mississippi; Kansas' Senate race would at least be marginally embarrassing; a less electable candidate might have made it into the Georgia runoffs. But the chamber's highly touted campaign to beat Amash made a bolder enemy out of someone who is very young and has recently figured out how to get his point across in national media. Not the best investment.