Four Lessons from Last Night's Primaries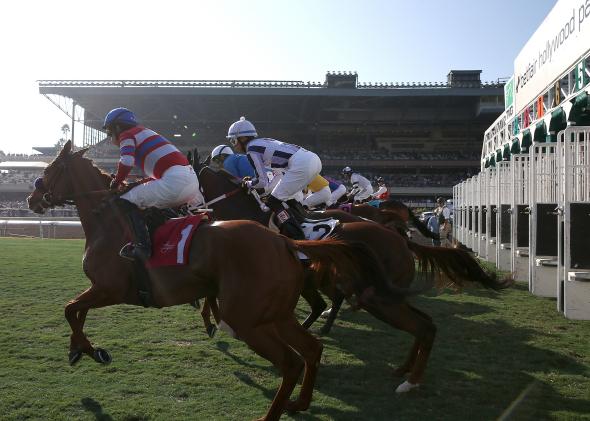 1. You come at Justin Amash, you best not miss. Late last year, and with loud fanfare, business groups and some senior colleagues encouraged a run against the libertarian from Michigan. When Brian Ellis—nobody's first-choice candidate—got into the race, they continued bashing Amash. California Rep. Devin Nunes called his colleague "al-Qaida's best friend in Congress." Retiring Rep. Mike Rogers donated to Ellis. Retired Rep. Pete Hoekstra, who used to represent a neighboring district, endorsed Ellis.
Amash beat them all, after refusing to debate Ellis. When I was in the district last month, Amash's distaste for Ellis, et al. was palpable. And he did not mellow after his victory.
"Brian Ellis, you owe my family and this community an apology," Amash said. "You had the audacity to try to call me today after running a campaign that was called 'the nastiest in the country.'
Instead of humbling Amash, the forces of business Republicanism made a bitter enemy. Who is 34 years old. In a safe seat.
2. Reindeer farming is suddenly less respectable than profiting off foreclosure. Rep. Kerry Bentivolio went down early in Michigan, losing by a 2–1 margin to David Trott, a more predictable Republican who had the backing of Mitt Romney. When the accidental congressman lost, Twitter burst forth with jokes about his goofy job as a reindeer farmer and Santa Claus impersonator. Tim Murphy was the only reporter pointing out what Trott did for a living.
Trott doesn't just benefit from foreclosures; his firm has pushed to change state law to make it easier for banks to kick people out of their homes. The Michigan Messenger, a now-defunct investigative reporting site, reported in 2009 that Trott & Trott representatives had worked with Republican legislators to rewrite foreclosure reform legislation in order to narrow the window for residents to appeal their foreclosures...
In 2011, Trott's law firm sparked a local backlash when it facilitated the eviction of 101-year-old Texana Hollis, whose belongings were unceremoniously deposited in a dumpster. (Hollis' son had fallen behind on property tax payments and ignored repeated warnings from his bank.) Hollis was eventually allowed to stay in her Detroit home of 58 years after a public outcry spurred Detroit Free-Press columnist Mitch Albom to buy the property through a charity.
So notorious is the Trott brand in southeast Michigan that when activists wanted to protest evictions in 2013, they didn't set up "Hoovervilles," the Depression-era encampments inspired by the president—they created "Trottvilles."
And thanks to the 2011 gerrymander, he will probably be a congressman. Scrooge defeated Santa, and everyone laughed at Santa for being such a loser.
3. The Tea Party really could have taken out Pat Roberts. Has any primary in the country this year given voters a less inspiring choice than Kansas' Republican Senate contest? In the incumbent's corner: Pat Roberts, one of the upper chamber's more forgettable members, known mostly for his all-is-well approach to the NSA when he was Intelligence chairman. In the challenger's corner: Dr. Milton Wolf, a radiologist who turned his genetic inheritance as Barack Obama's second cousin into a modest Tea Party career of speeches and columns and an e-book. Roberts was actually older than Thad Cochran, a Mississippi institution who had to face down a state senator. McDaniel was hurt when a supporter snuck into a nursing home to photograph Cochran's bedridden wife.* Wolf own-goaled himself with a Facebook wall of wacky jokes about the injuries he saw as a radiologist.
And even then, Roberts had to be bailed out. According to Kyle Cheney and James Hohmann, the NRSC swooped into the Kansas City suburbs to prevent a Wolf rout there. It worked, but Roberts won with 48.1 percent of the overall vote, beating Wolf by about 19,200 ballots out of about 260,000 cast, saved by two even fringier candidates. Could an ambitious congressman (Tim Huelskamp!) or state senator or wealthy businessman (of the Ron Johnson mold, not the Jim Oberweis mold) have won? We will never knew—Roberts gets to fill a chair until 2021.
*Who expected to use the phrase "bedridden wife" this often in a campaign year?
4. Sam Brownback put up weak numbers against a pot legalization activist. The governor of Kansas, who won easily in the 2010 Tea Party wave and benefited (it seemed) from a wave of additional conservative wins in 2012 legislative primaries, was nominated for a second term. And by a landslide, technically—he won 63 percent of the vote against challenger Jennifer Winn. That's after winning 82 percent of the vote in his 2010 primary.
And who was Jennifer Winn? An activist for industrial hemp and recreational marijuana legalization, with a libertarian platform and no real campaign budget. From her platform:
Our liberty is under attack. The Fourth Amendment is virtually non-existent and we need state protection from federal intrusion into our private lives. We need to seriously re-evaluate the War on Drugs, while we incarcerate non-violent citizens for drug offenses. Voluntary treatment is far more effective, and far more cost-efficient than incarceration.
Brownback won basically everywhere, but in some places (like Lyon County) he tied with Winn. Conservatives are fed up with the storyline about Brownback's aggressive supply-side tax plans failing and emboldening moderates to vote with the Democrats and defeat Brownback. But there's something to the story.