From Ralph Nader to the Club for Growth, Everybody's Doing It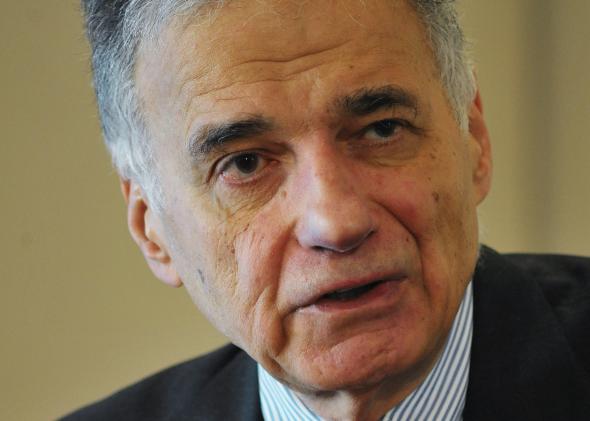 In this week's podcast I talk to Ralph Nader, who at age 80 is pretty much done with putting himself on ballots. (I can hear liberals at their laptops breathing sharp sighs of relief.) His new calling is seeking out areas of agreement between the left and right -- populist causes, the best way of breaking up the banks, things of that nature.
After we talked, and after Nader spent some time deriding Sen. Bernie Sanders as an inadequate left leader who "can't even return a call," the progressive thinker trekked over to the Cato Institute, where the Heritage Foundation's new media arm got him to call for the end of the Export-Import Bank.
Conveniently enough, my new piece looks at the long-running and resilient campaign by the "populist libertarian" right (which is Koch-funded, of course) to expose, make infamous, and then kill the Export Import Bank. If you hear the words "export import" and think of Vandelay Industries or just drift away. But it's a fascinating little story of how a political cause is born, and how allies are summoned to support it.