Matt Lauer Apologizes, Says He Feels "Embarrassed and Ashamed"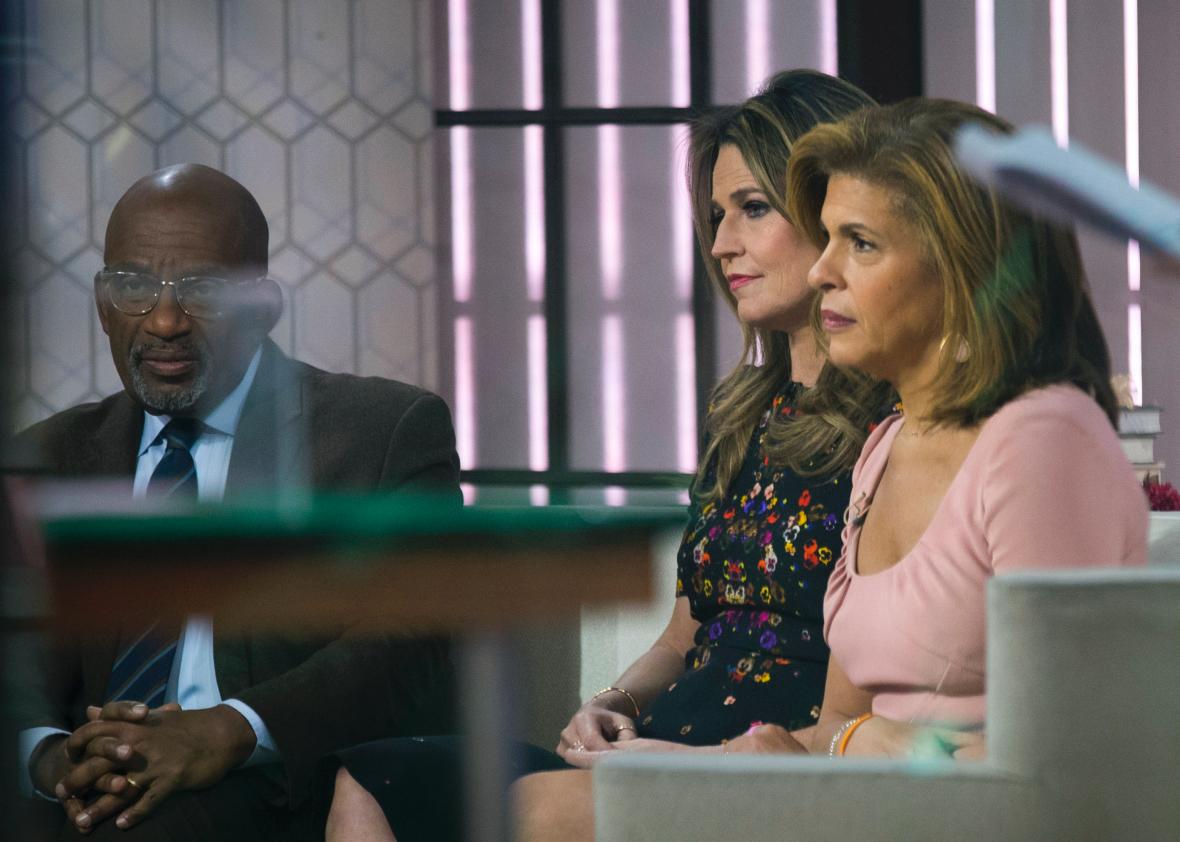 Former Today host Matt Lauer issued an apology Thursday, a day after he was fired from his job at NBC, admitting there was "enough truth" to the sexual misconduct allegations against him that he was "embarrassed and ashamed" of his actions.
The apology came during the second episode for Today dedicated in part to its former host's firing. Lauer's apology was read by Today co-anchor Savannah Guthrie:
There are no words to express my sorrow and regret for the pain I have caused others by words and actions. To the people I have hurt, I am truly sorry.
As I am writing this I realize the depth of the damage and disappointment I have left behind at home and at NBC. Some of what is being said about me is untrue or mischaracterized, but there is enough truth in these stories to make me feel embarrassed and ashamed.
I regret that my shame is now shared by the people I cherished dearly. Repairing the damage will take a lot of time and soul searching and I'm committed to beginning that effort. It is now my full-time job.
The last two days have forced me to take a very hard look at my own troubling flaws. It's been humbling. I am blessed to be surrounded by the people I love. I thank them for their patience and grace.
Guthrie and co-anchor Hoda Kotb also spoke with correspondent Stephanie Gosk about the latest allegations, two new complaints NBC received after Lauer's firing that were reported later Wednesday. One of the new complaints involved a former employee who alleged Lauer sexually assaulted her in his office.
Thursday's Today also tackled the accusations against another powerful man, Rep. John Conyers, who stepped down from his position on the Judiciary Committee but remains in Congress. Guthrie interviewed Conyers accuser Marion Brown, who until now had been anonymous.
WATCH: "I am taking a risk..I want to be a voice." Rep. Conyers accuser Marion Brown on why she chose to speak out despite signing a nondisclosure agreement pic.twitter.com/BLHBzG4XHt

— TODAY (@TODAYshow) November 30, 2017