Trump Tweet, on Thanksgiving, Menacingly Singles Out Reporter for Calling Him Racist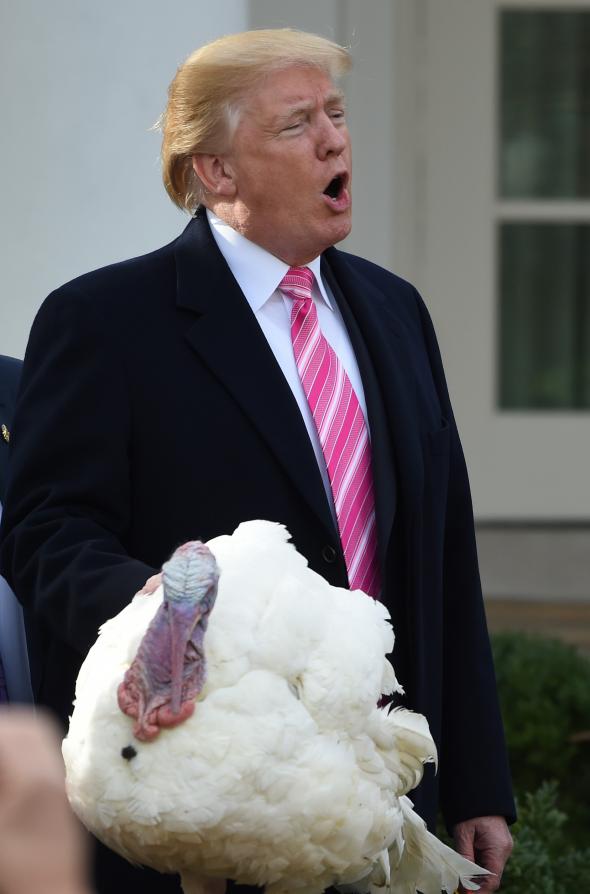 President Trump has shown no hesitation to use the immense power of his office to badger and belittle ordinary American citizens, usually on Twitter. It is one of the most loathsome of his many contributions to the degradation of the integrity of the office he holds. On Thanksgiving, Trump took it one step farther. At 6:30 a.m., the president of the United States responded to a political journalist's tweet sharing a story about the president and his history of targeting black men and women with his "rage-tweets" that have, this week, been directed at LaVar Ball, the outspoken father of Los Angeles Lakers rookie, Lonzo Ball.
The tweet was the only of its kind Thanksgiving morning and was in response to a story published nearly 24 hours before. The tweet by Washington Post writer Greg Sargent similarly was nearly a day old by Thursday morning. The crux of the Sargent's post was this: "President Trump regularly goes out of his way to attack prominent African Americans not just to 'stoke the culture wars,' as this euphemism often has it—but, more precisely, to stoke the sense among many of his supporters that the system is unfairly rigged on behalf of minorities, and that he's here to put things right."
With Trump's single line, all caps, response of "MAKE AMERICA GREAT AGAIN!" it's hard not to see Sargent's point as even truer today than it was yesterday.