Earthquake Along Iran-Iraq Border Kills More Than 400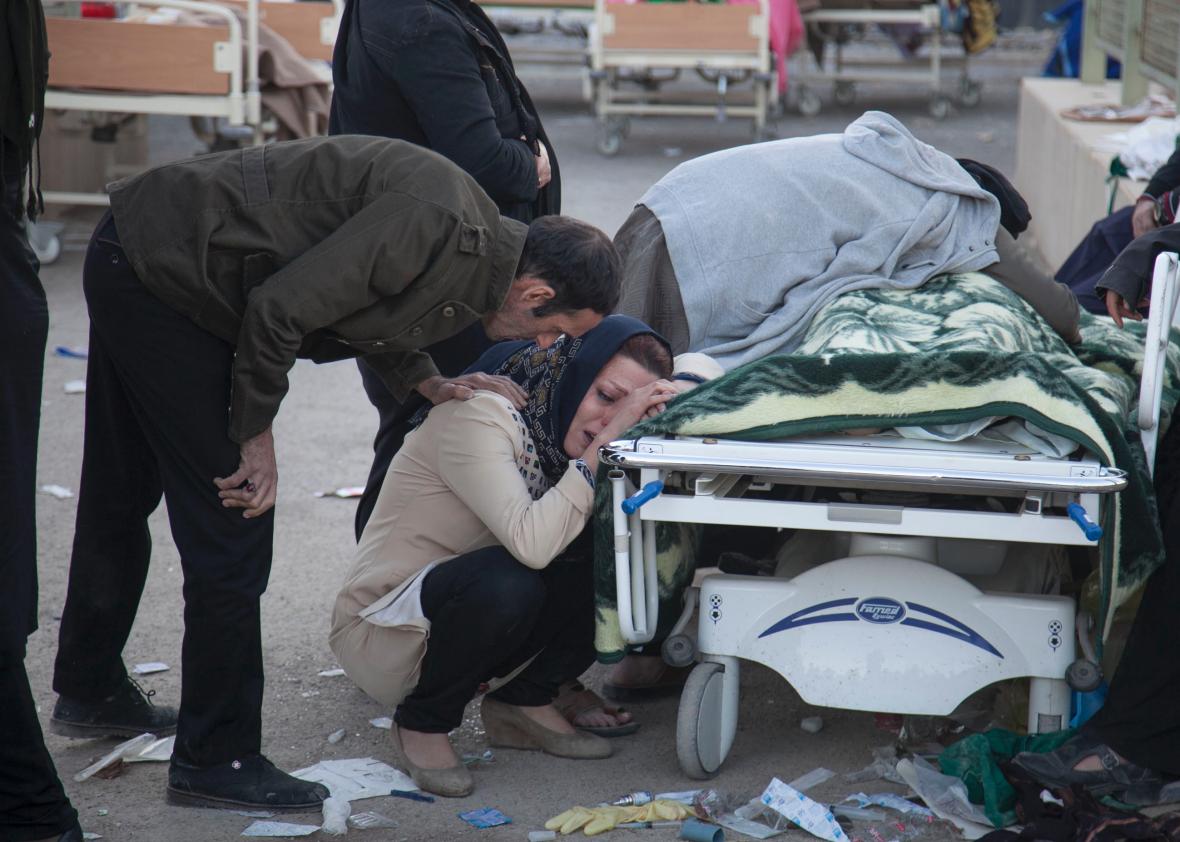 A powerful earthquake struck the Iraq-Iran border region Sunday night, killing more than 400 people and injuring thousands more.
The earthquake, a magnitude 7.3, struck Iran's rural Kermanshah province in the Zagros Mountains the hardest, according to the Associated Press. The vast majority of the casualties occurred in Iran, where, according to the latest figures from the country's state-run news agency, nearly 6,000 others have also been injured.
The Iraqi government has said at least eight people were killed in Iraq, seven of them in the Kurdistan region, where the earthquake's epicenter was, and 535 have been injured.
State media have also reported that the majority of the deaths occurred in one town, Sarpol-e Zahab, which, according to Reuters, saw at least 300 casualties. An Iranian official said more than 70,000 people were in need of emergency shelter in the country, according to Reuters.
The quake hit around 9:50 p.m. local time, making the rescue efforts more difficult in the dark. Areas near the epicenter of the quake lost electricity and water. In some Iranian villages hit hardest, Reuters reported, houses were made from earthen brick, and around Iran, landslides made it difficult to rescue people trapped in rubble.
The area also experienced more than 100 aftershocks, according to state media.
The AP reports that a dam holding back the Diyala River in Iraq has been damaged, but it did not indicate whether there was any immediate risk of collapse.
The AP reported Turkey sent emergency responders and aid to northern Iraq. The relationship between Turkey and the semi-autonomous Kurdish region in Iraq has been troubled since the Kurds' September independence referendum.
The mountainous border region is not unused to quakes, as Iran sits on several major fault lines, but Sunday's earthquake was the strongest to hit in years.
Update, Monday, Nov. 13, 9:45 a.m.: This post has been updated with new casualty numbers.