The Fun, Brief Story of the Escaped Brooklyn Bull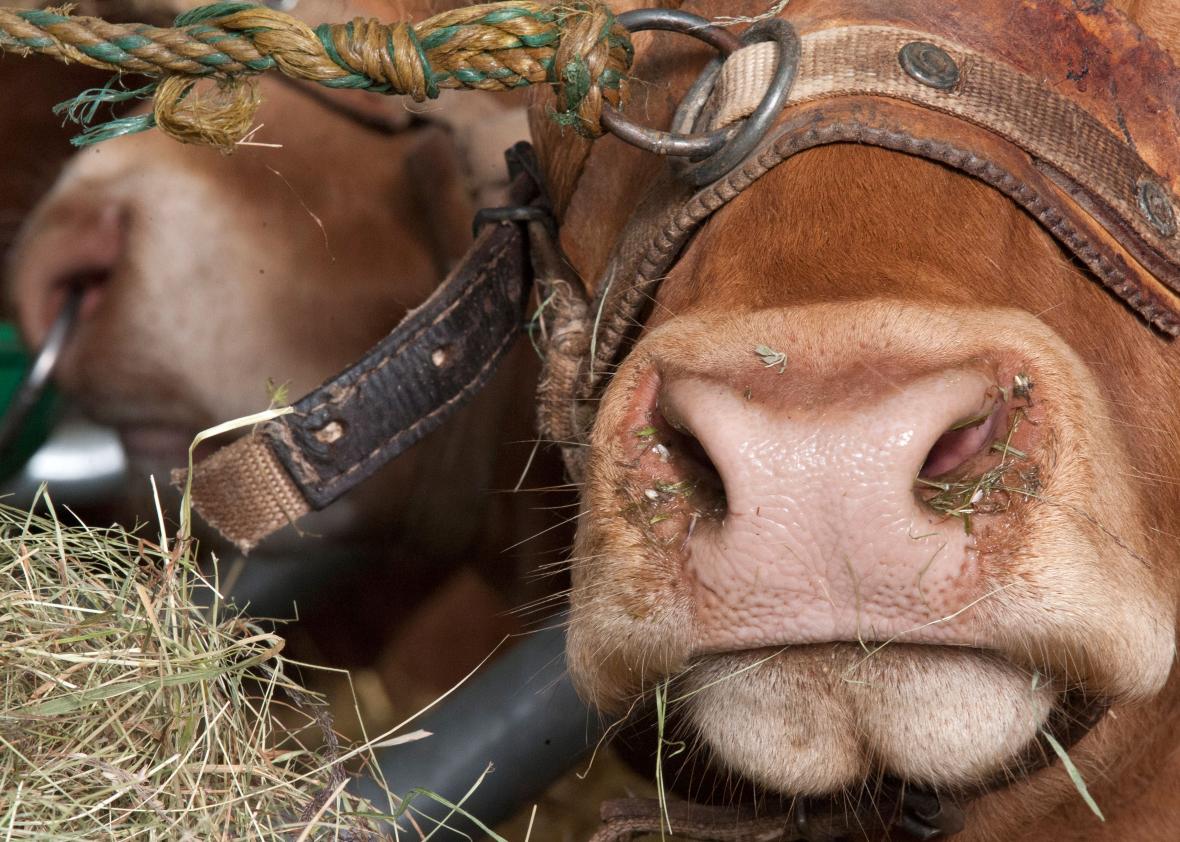 The Brooklyn Bull, Tuesday's internet hero simply incapable of Milkshake Duck-ing its way out of our hearts, stood its ground for hours in a face-off with police in Prospect Park.
According to CBS New York, the animal had escaped a slaughterhouse in Sunset Park. It had been spotted running around streets and sidewalks not too long before noon, when it entered the park. According to NPR, police at one point picked up soccer goals to try to corral it into a corner.
The internet rooted for it, and in real life, the bull drew "massive crowds."
But eventually the bull was cornered on a soccer field, tranquilized, and captured. An animal rescuer told reporters—and you can bet there were a bunch of reporters on the scene—the bull was headed for an animal sanctuary in New Jersey, and the Associated Press reported it was headed toward rescuers on Long Island.
Again, we have to face the fact that this bull is not remarkable for New York, although maybe it is something that it, at least, wasn't in Queens. Earlier this year, in February, a bull escaped from a Queens slaughterhouse, and its nearly three-hour-long chase ended with the animal's demise, possibly from stress or tranquilizers. In April 2016, another bull that escaped in Queens got a happy ending when the comedian Jon Stewart sent it to a shelter in upstate New York. The month before that bull, yet another cow in Queens escaped and it, too, was sent to a sanctuary. Queens also saw cows on the loose in 2011 and 2009.
People were satisfied this one distraction from our regular lives ended up with about as happy an ending as they could have hoped for. It was good, dumb fun.