A Gunman Opened Fire and Killed One at a Tennessee Church Sunday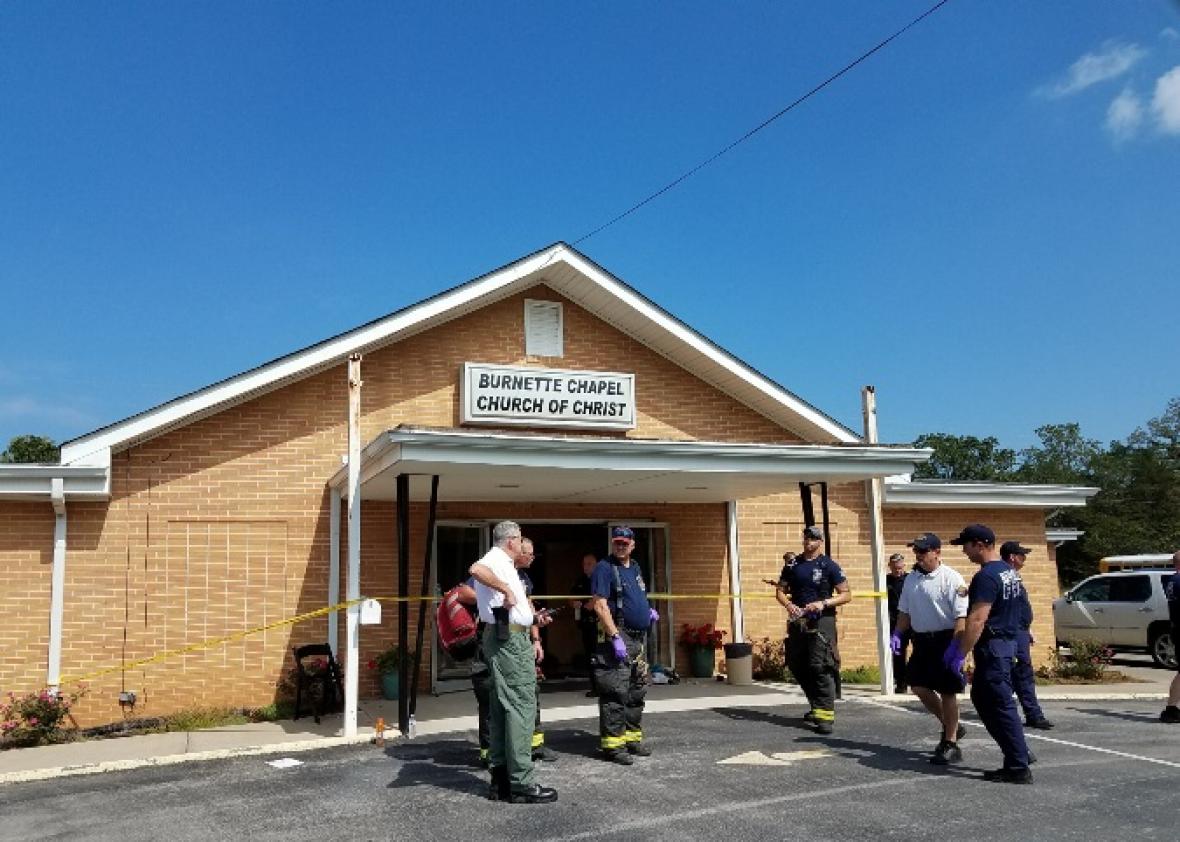 The shooter, identified by police as 25-year-old Emanuel Kidega Samson, had entered Burnette Chapel Church of Christ in Antioch, Tennessee, with two guns after fatally shooting a woman, identified as 39-year-old Melanie Smith, in the parking lot outside.
A 22-year-old church usher named Robert Engle tackled Samson. The shooter then pistol whipped Engle but, during the struggle, shot himself in the side of his chest. While waiting for police to arrive, Engle held Samson at gunpoint with his own gun.
Samson was taken to the hospital before being released into police custody. None of the other injuries were life-threatening, according to the police.
The FBI has also said that it has opened a civil rights investigation into the shooting. "The Memphis FBI Field Office's Nashville Resident Agency, the Civil Rights Division, and the US Attorney's Office for the Middle District of Tennessee have opened a civil rights investigation into the shooting," according to the spokesman for the U.S. attorney in Nashville. The FBI spokesman did not answer any other questions. The shooter's motive has not yet been determined.
On Samson's Facebook page, his political views are listed as "none" with the added description of "your votes mean nothing," and his interests included the Bible, Jesus, and the film The Passion of the Christ. On his timeline, he posted pictures of himself working out and shared news about recent hurricanes. His posts from Sunday morning were cryptic.
"You are more than what they told us," the first says. "Become the creator instead of what's created," the second says. "Whatever you say, goes."
The final reads: "Everything you've ever doubted or made to be believe as false, is real. & vice versa, B."
According to the Washington Post, several parishioners said they remembered Samson as having attended the church several times a year or two ago.