Giant Sinkhole Swallows Part of House in Florida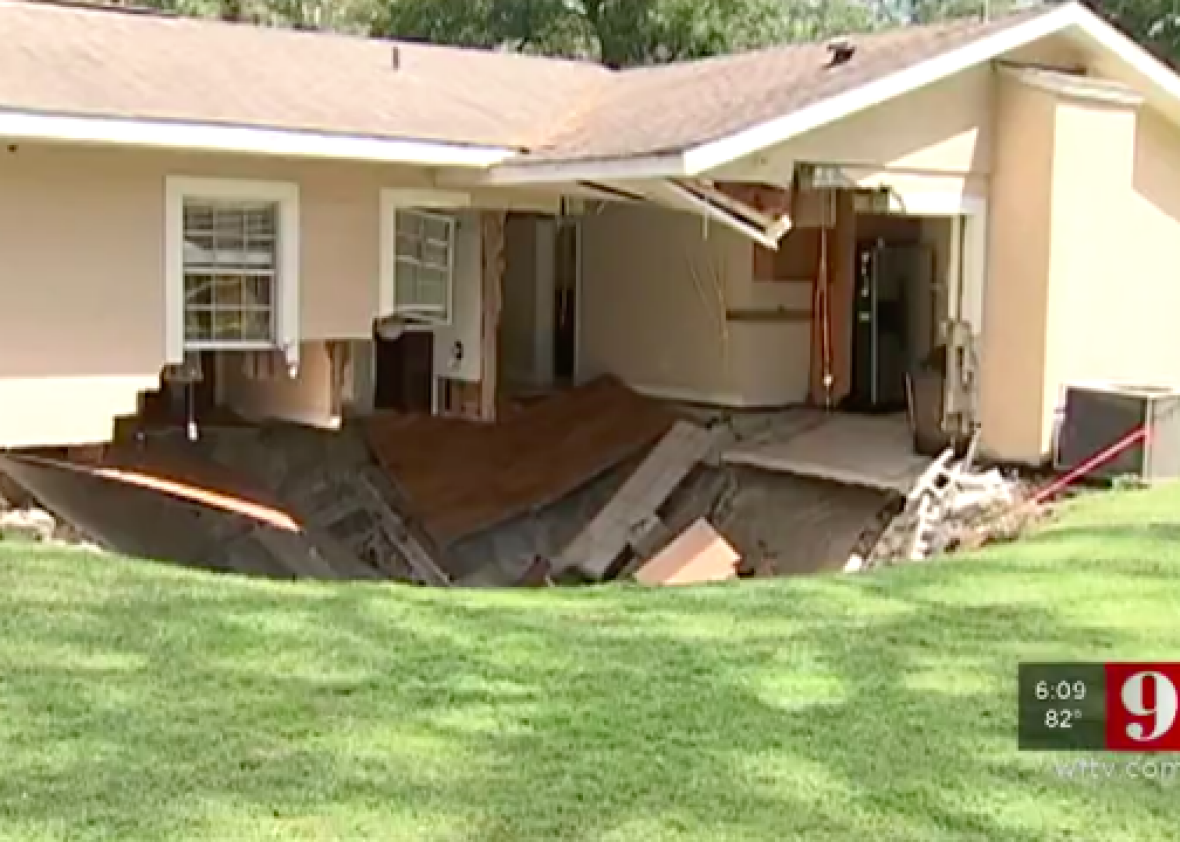 Long after the worst of the debris has been cleared, people living in affected regions can spend months cleaning up after a powerful hurricane. But here's a fun thing you might not realize can appear after hurricanes: sinkholes.
While it's not certain the large Florida sinkhole that swallowed up a portion of a home near Orlando had anything to do with Hurricane Irma, authorities can't rule it out. There have been others that popped up in the same area and farther to the south, and after Hurricane Harvey, there were sinkholes in Texas. Florida has more sinkholes than any other state, and heavy rainfall plays a big part in that.
WFTV reported that the family living in the Apopka, Florida, home that partially collapsed made it out safely after noticing the strain on the house the previous night. "I saw big, deep cracks in the bathroom. The tub was sinking, and the window was coming loose, and I said, 'It's time to go,' " one of the family members told the station.
The family then watched a 25-by-15-foot sinkhole appear under their home.
If you're wondering what people do with these sinkholes, here's an explainer on just how they get filled. And if you're contemplating moving to Florida, this has been a friendly reminder that the earth there sometimes swallows parts of houses.