Tillerson Says U.S. Considering Closing Embassy in Cuba in Response to Sonic Attacks on Diplomats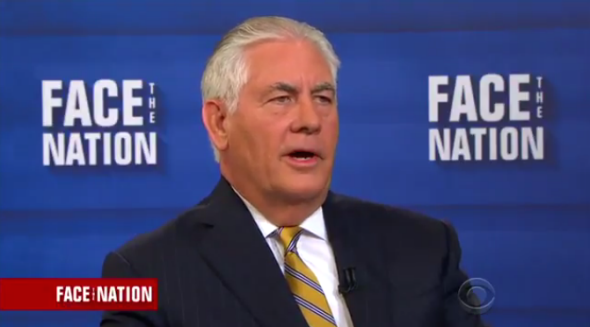 Secretary of State Rex Tillerson says the U.S. is considering closing its embassy in Havana, Cuba after alleged 2016 sonic attacks caused hearing damage for U.S. diplomats. Tillerson announced the potential reversal to the recent warming of relations between the two longtime foes Sunday on CBS News' Face the Nation. So far 21 American diplomats have reported related medical problems while stationed in Cuba.
The 2016 incidents reportedly involved sonic weapons stationed outside diplomats' residences that emitted sound waves outside the range of audible sound for humans, but capable of causing hearing loss and even concussions. "Some of the victims suffered mild traumatic brain injuries, hearing loss and other neurological and physical ailments," the union representing Foreign Service officers told the Washington Post. The majority of these cases took place last year, but according to the State Department, the attacks are ongoing, with one occurring as recently as August.
The Cuban government has denied responsibility for the attacks and while the U.S. government expelled two Cuban diplomats in response, it has not explicitly blamed the Cuban government. Investigators have suggested the possibility that the attacks have been carried out by a third party, like Russia, unbeknownst to the Cuban government.
"We have it under evaluation," Tillerson said Sunday in response to five senators suggesting shuttering the embassy. "It's a very serious issue, with respect to the harm that certain individuals have suffered, and we've brought some of those people home. It's under review."