Homeland Security Hopeful Clarke Plagiarized Portions of Thesis on U.S. Security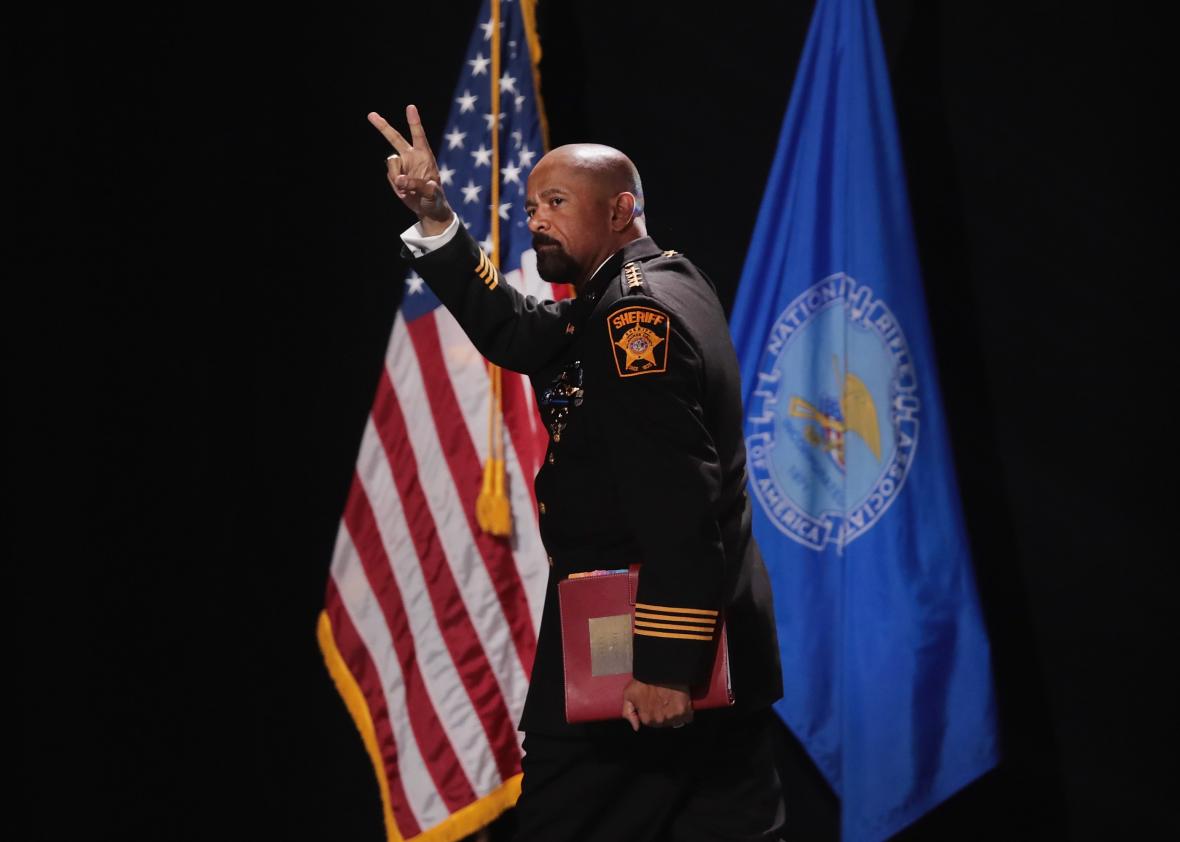 Milwaukee County Sheriff David Clarke claimed earlier this week that he had been appointed as an assistant secretary in the Department of Homeland Security. A few days later, CNN reported that the controversial sheriff who is fond of appearing on Fox News plagiarized significant portions of his master's thesis about homeland security—"Making U.S. security and privacy rights compatible." Overall, Clarke failed to properly attribute sources a whopping 47 times, according to the CNN.
"In all instances reviewed by CNN's KFILE, Clarke lifts language from sources and credits them with a footnote, but does not indicate with quotation marks that he is taking the words verbatim," the cable news network said. Clarke earned a master's degree in security studies in 2013 from the Naval Postgraduate School. The school's academic integrity guidelines clearly lay out how this material should be cited:
Whenever you make use of another person's distinctive ideas, information, or words, you must give credit. If a passage is quoted verbatim, it must be set off with quotation marks (or, if it is a longer passage, presented as indented text), and followed by a properly formulated citation. The length of the phrase does not matter. If someone else's words are sufficiently significant to be worth quoting, then accurate quotation followed by a correct citation is essential, even if only a few words are involved.
The school removed Clarke's thesis from its website shortly after CNN's story was published.
Clarke quickly took to Twitter to attack the reporter behind the story, noting the reporter has made similar accusations against other Trump allies in the past. "Guy is a sleaze bag," Clarke tweeted. "I'm on to him folks." In an email to the Milwaukee Journal Sentinel Clarke said that "only someone with a political agenda would say this is plagiarism."