ACHA Live Blog: Goodnight, Trumpcare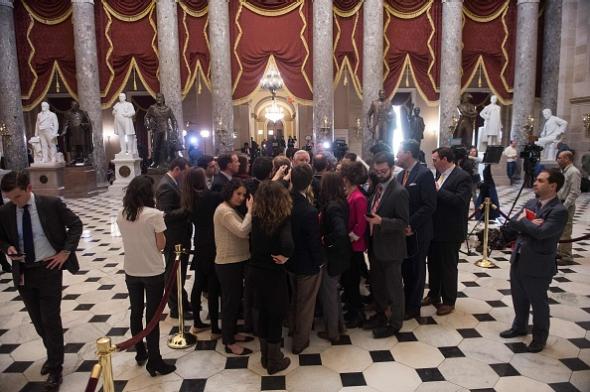 Republicans planned to hold a House vote Thursday on the American Health Care Act, their Obamacare replacement plan, but then changed their mind as it appeared the bill didn't have enough support to pass. A vote is now expected to take place sometime Friday afternoon, but what the outcome of that vote will be is still up in the air. Below: Running updates on the whip counting, negotiation, and desperate spinning currently going down in D.C.
The current takeaway: Republicans have 237 seats in the House and need 215 votes to pass this bill, which means they can only afford 22 Republican "no" votes. The most recent running tallies list between 27 and 38 Republicans who have said they are "no" votes at this moment, meaning that if a vote were taken now the bill would not pass.