Today in Conservative Media: All Eyes on an Alleged Rape in Maryland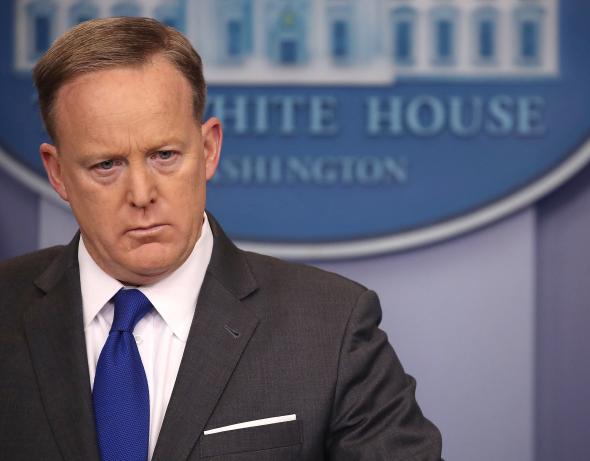 On Wednesday, conservative outlets were abuzz with stories about an alleged rape in Maryland. A post from LifeZette captured the general tone of the coverage: "The brutal rape of a 14-year-old girl at a Maryland high dchool [sic] by two Latino suspects last week — at least one of whom was in the country illegally — is causing growing outrage over how school districts deal with illegal aliens."
In his Tuesday night monologue, Sean Hannity discussed the story, proposing that it proved Trump was right when he claimed at the outset of his campaign that Mexico was "sending" rapists to the United States. (The suspects are from El Salvador and Guatemala.) "Following those remarks … he was mocked, he was ridiculed, he was blasted, he was demeaned by the alt-left-propaganda-destroy-Trump press," Hannity said, before rattling off statistics about convictions of "illegal aliens."
Hannity connected the incident to a 2015 crime allegedly committed by an undocumented immigrant in a sanctuary city.
On his radio show, Rush Limbaugh suggested that the alleged incident exemplified leftist panic about the Trump presidency:
In Maryland… This is unbelievable. In Maryland, we have the rape of a Rockville High School student by two undocumented immigrants, and now the State of Maryland is taking a vote on whether they should become a sanctuary state! It defies… We're gonna take a vote on how we are openly going to break and flout the law, and again this is because of Trump, because Trump is making everybody scared. Everybody's afraid they're gonna be deported. We need to provide a safe haven for anybody who's afraid of Donald Trump.
An Allen West Facebook post about the incident accusing liberals of hypocrisy was shared more than 10,000 times: