At Least Five Killed After Gunmen Open Fire in Québec Mosque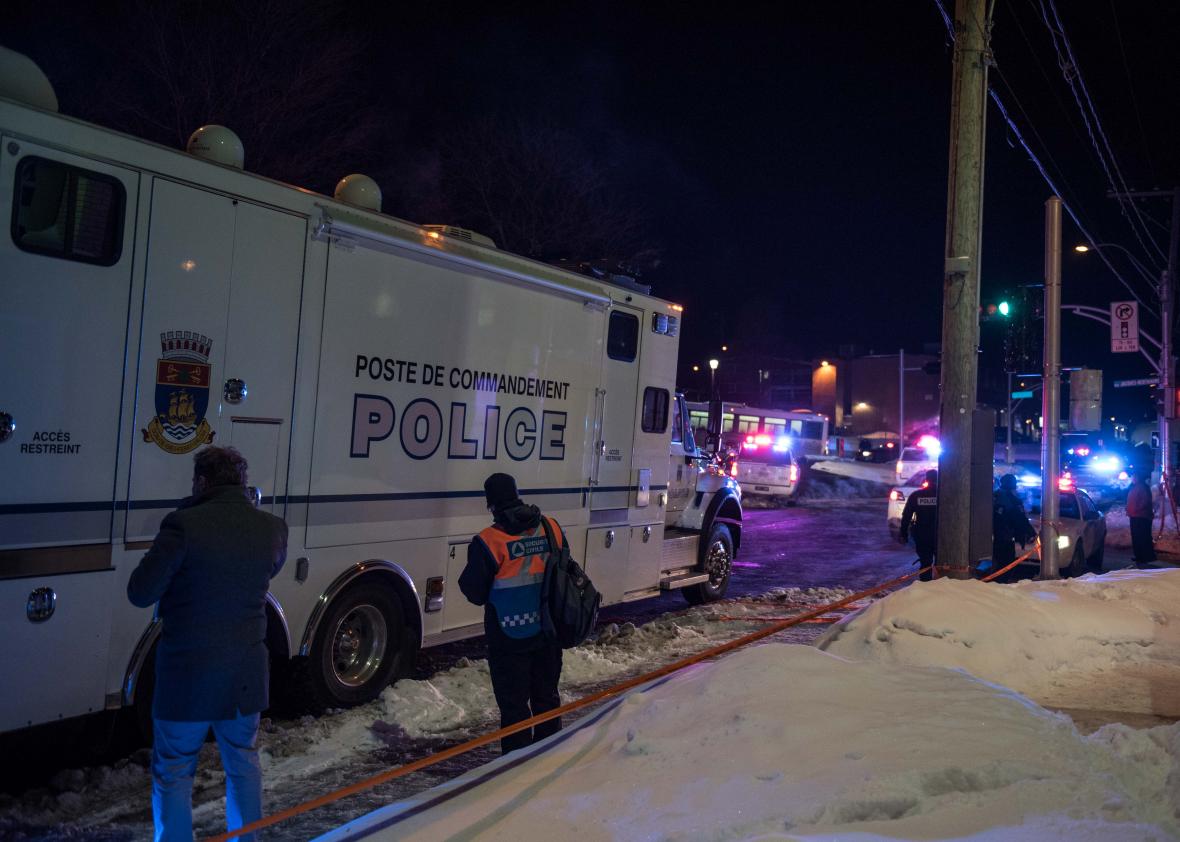 Three gunmen opened fire in a mosque in Québec City during evening prayers on Sunday, reportedly killing at least five people, according to the mosque's president, Mohamed Yangui. About 40 people were reportedly inside the Québec City Islamic Cultural Center (Centre Culturel Islamique de Québec) when the gunmen opened fire.
Police say they arrested two people and aren't ruling out the possibility of a third person being involved. Officials confirmed there were multiple fatalities but won't specify how many. "The investigation has not ended," a police spokesman said. "We will be trying to verify if there is a third or fourth or any other person involved. We're not ruling out that there may be other suspects."
Quebec City police confirm multiple deaths (won't say how many), 2 arrests made in mosque shooting.

— CBC News Alerts (@CBCAlerts) January 30, 2017
A witness told CBC's French-language Radio-Canada that two masked individuals entered the mosque as people, including several children, were praying. "It seemed to me that they had a Québécois accent. They started to fire, and as they shot they yelled, 'Allahu akbar!' The bullets hit people that were praying. People who were praying lost their lives. A bullet passed right over my head," said the witness who declined to be identified by name.
"Why is this happening here? This is barbaric," Yangui told reporters.
The cultural center posted video of the scene outside the building following the shooting to its Facebook page showing a heavy police presence.
The same mosque had been in the news in June when someone left a pig's head outside the building wrapped in transparent plastic with a note reading, "Bonne appétit."
Tonight, Canadians grieve for those killed in a cowardly attack on a mosque in Quebec City. My thoughts are with victims & their families.

— Justin Trudeau (@JustinTrudeau) January 30, 2017
This is a breaking news story and will be updated as more information becomes available.