Salma Hayek Rejected Trump; He Planted a Story About Her in the National Enquirer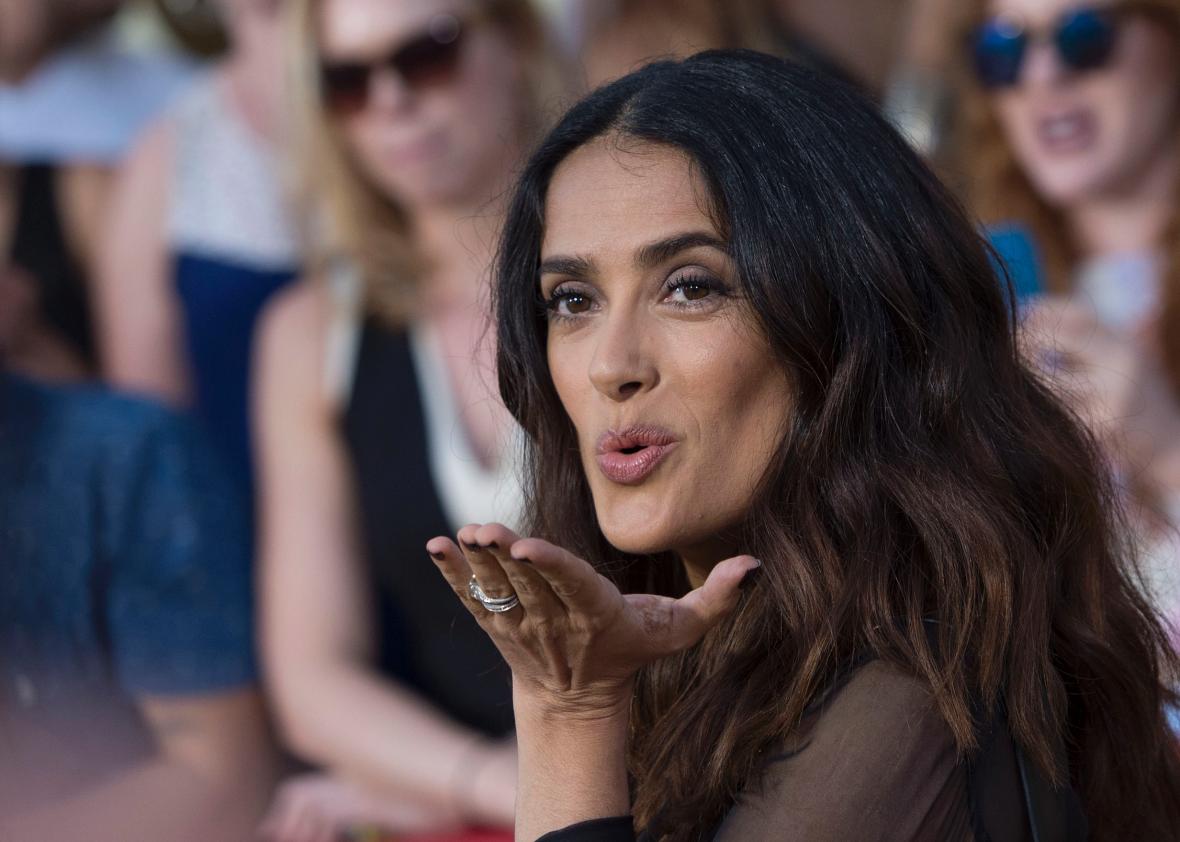 It's the typical story of young love. Man likes woman, tries to befriend woman's boyfriend to get her number, gets rejected by woman, runs to make up a rumor to make the woman look bad. Or at least that's how it seems to go in Donald Trump's world. In an interview with a Spanish-language radio show, Salma Hayek explained why she has no doubt that the women who are saying they were molested by Trump are telling the truth. It all harkens back to many years ago when Hayek was just "starting out."
"I had a boyfriend, and [Trump] tried to become his friend to get my home phone numbers," Hayek said on El Show del Mandril, according to an excerpt posted by BuzzFeed. "When I told him I wouldn't go out with him even if I didn't have a boyfriend … he called, well he wouldn't say he called, but someone told the National Enquirer." The actress has no doubts about who that "someone" was because "whenever he wants something to get out, it comes out in the National Enquirer."
So what did the story say? That Trump wouldn't date Hayek because "I was too short," the actress said in English. "Later, he called me and left a message: 'Can you believe this? Who would say such a thing? No, I don't want people to think that about you,' " she said. "He thought that I would try to go out with him so people wouldn't think that's why he wouldn't go out with me." Hayek never responded.
"This man does nothing but lie," the actress who backs Hillary Clinton said. "Us Latinos should know better than the Americans that the people who have made money their entire life and only know how to make money for themselves don't suddenly wake up at 70 and think, 'Today I will see how I can make my country rich,' " Hayek said.
Earlier this year, BuzzFeed reported that Trump used his foundation to pay for a luxury trip he bought at a charity auction for $120,000 that included a dinner with Hayek and her husband. But that was years after this Enquirer incident and Trump never actually went on the trip or the dinner.