This Week's Conservative Pundit Tracker: The "Am I Still a Republican?" Edition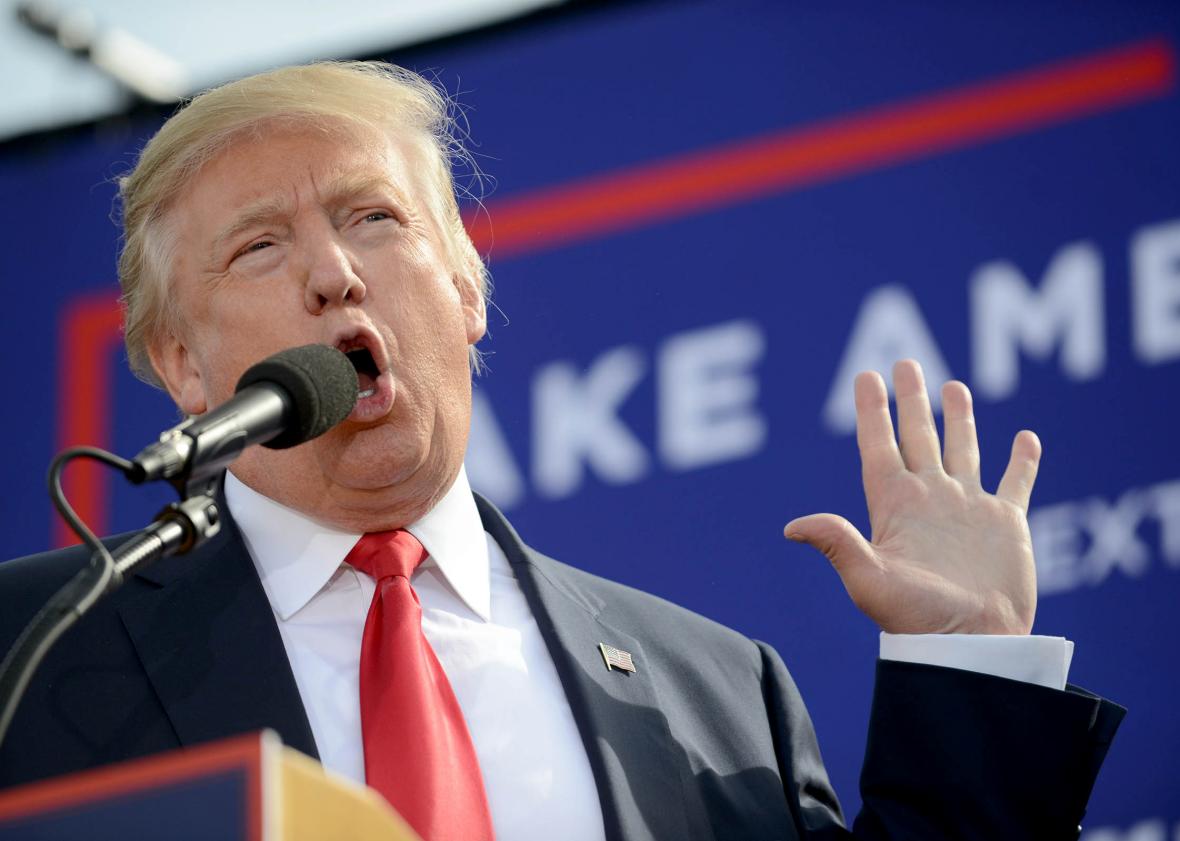 Each week we're publishing a new chart showing where our group of 25 right-wing pundits stand on the question of Trump, and you'll be able to look back at past weeks to see if minds are changing. Our categories are "Voting Trump," "Voting Clinton," "Not Voting," "Someone Else," and "Inscrutable." Someone else means either a third party candidate or a write-in. Inscrutable includes pundits who have voiced opposition to both Trump and Clinton, but are otherwise undecided, and those who are sharply critical of Trump but haven't stated a preferred alternative. Click on a pundit's head to see what he or she has said about the election this week. (If someone doesn't write or speak or tweet—crazy, but possible—in a given week, we'll assume they are "thinking…" Also: We are scouring the internet obsessively, but it's a big place and it's possible someone will say something that we miss. We are confident you'll let us know in comments if so!)
Will the Inscrutables pull it together come November? Will anyone else jump on the Hillary train? Will more pundits coalesce around a third-party candidate? Or will everyone eventually fall into line for Trump between now and Election Day? Keep an eye on this weekly tracker to find out.
Donald Trump is being coy about whether he will concede to Hillary Clinton if she wins the election next month, but our conservative pundits are not. They are ready to move on to analyzing the fallout from the dumpster fire that was his candidacy.
After a week in which Trump called Clinton a "nasty woman," Arizona moved into the "tossup" category, and much of the GOP rolled its eyes at Trump's comments that the election is "rigged," that seems like a prudent move.
Townhall's Guy Benson went on tweetstorm explaining why Trump was doomed but that conservatives needed to work together to fix the party.
If we can cool off &get constructive, we can reunite and win. Tough task, but doable. If we can't, we'll keep losing. And will deserve to 9/

— Guy Benson (@guypbenson) October 21, 2016
Never Trumpers didn't advise Trump not to prepare for the first debate, or to lash out wildly at Clinton during the course of it; they didn't tell him to attack Alicia Machado and tweet foolish things in the middle of the night; they didn't sanction him saying lewd things on tape years ago, or allegedly groping women, or attacking the looks of his accusers; they didn't recommend subsuming his entire message in a long plaint about the election being "rigged."
Max Boot, who is voting for Hillary, wondered where he himself would land. "Am I still a Republican? I'm not sure, because I don't know what the Republican Party stands for anymore. Is it still the party of principled conservatism, promoting freedom at home and abroad, or has it permanently become the party of conspiracy-mongering, authoritarianism, and white power?"
On the bright side: More pundits are declaring their intentions. Last week a few pundits declared for write-in candidate Evan McMullin. This week, stalwart "Inscrutable" Charles Krauthammer can't say who's voting for, but he's narrowing it down to a couple of write-in options:
I will not vote for Hillary Clinton. But, as I've explained in these columns, I could never vote for Donald Trump. The only question is whose name I'm going to write in. With Albert Schweitzer doubly unavailable (noncitizen, dead), I'm down to Paul Ryan or Ben Sasse. Two weeks to decide.
We're moving him to the "Someone Else" column. Meanwhile, Ben Domenech of the Federalist, whom we already had in that column, tweeted a photo of his ballot: