This Week's Conservative Pundit Tracker: The Furniture Shopping with Trump Edition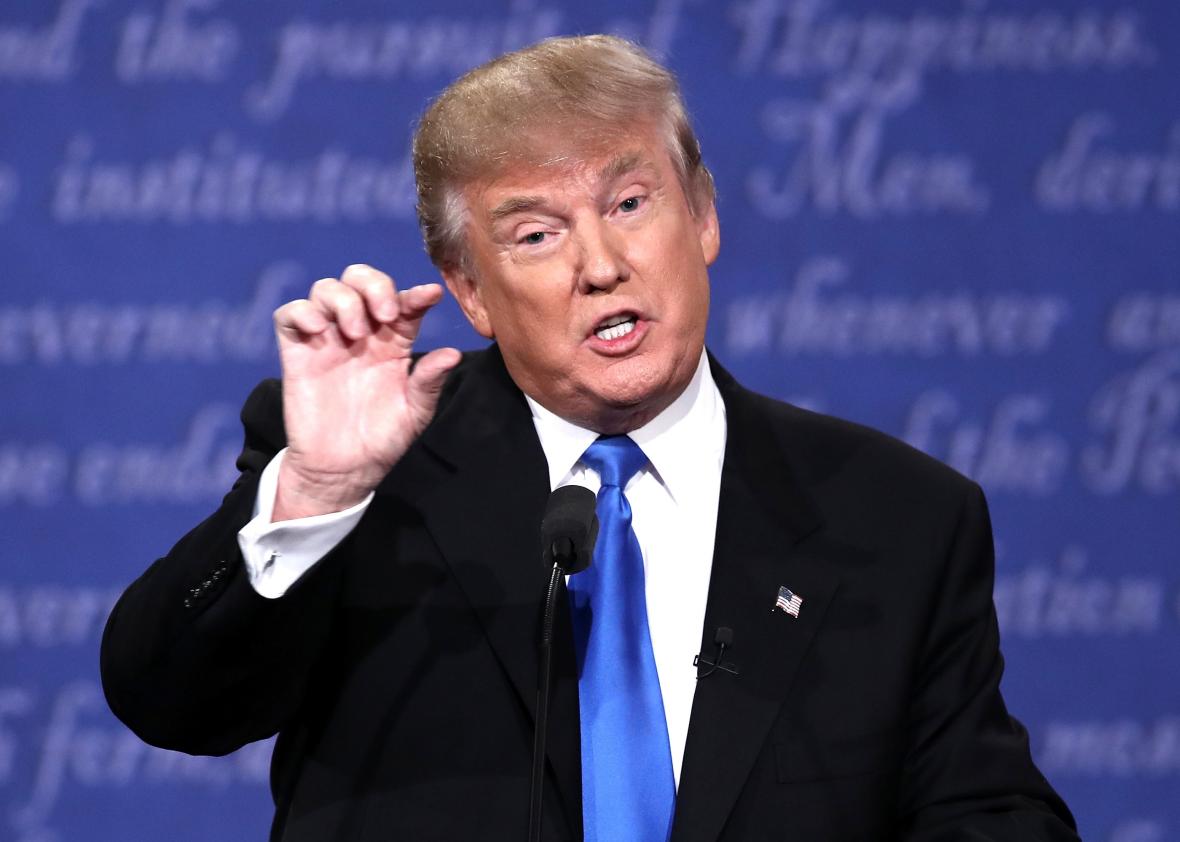 Each week we're publishing a new chart showing where our group of 25 right-wing pundits stand on the question of Trump, and you'll be able to look back at past weeks to see if minds are changing. Our categories are "Voting Trump," "Voting Clinton," "Not Voting," "Someone Else," and "Inscrutable." Someone else means either a third party candidate or a write-in. Inscrutable includes pundits who have voiced opposition to both Trump and Clinton, but are otherwise undecided, and those who are sharply critical of Trump but haven't stated a preferred alternative. Click on a pundit's head to see what he or she has said about the election this week. (If someone doesn't write or speak or tweet—crazy, but possible—in a given week, we'll assume they are "thinking…" Also: We are scouring the internet obsessively, but it's a big place and it's possible someone will say something that we miss. We are confident you'll let us know in comments if so!)
Will the Inscrutables pull it together come November? Will anyone else jump on the Hillary train? Will more pundits coalesce around a third-party candidate? Or will everyone eventually fall into line for Trump between now and Election Day? Keep an eye on this weekly tracker to find out.
And that was before the most embarrassing news of the week, which came out just as we were about to publish the tracker: The Washington Post acquired audio of Trump talking to Billy Bush of Access Hollywood about making a move on a married woman—and failing—months after he married Melania:
"I did try and f--- her. She was married," Trump says.
Trump continues: "And I moved on her very heavily. In fact, I took her out furniture shopping. She wanted to get some furniture. I said, 'I'll show you where they have some nice furniture.'"
OK. Also this week: In an insightful conversation with Slate's Isaac Chotiner, New York Times columnist Ross Douthat explains how his feelings about Trump have changed during the campaign: "[M]y anxiety around his authoritarianism has diminished because my sense of his pure incompetence has increased."
Trump wasn't the only candidate to have a bad week, much to the despair of conservative pundits still hoping at this late date for a worthy recipient of their protest vote. Libertarian Gary Johnson—still reeling from his self-described "Aleppo moment," in which he could not name a foreign leader he respected—refused to answer "Kim Jong-un" when a New York Times reporter asked him if he knew the name of the leader of North Korea.
Whether Johnson didn't actually know or was being coy in response to what he perceived to be a gotcha question, it didn't help him with our pundits.
I've now seen enough of Gary Johnson to reverse my position on pot legalization. Save the minds of our wan libertarians, keep weed illegal.

— Michael B Dougherty🍃 (@michaelbd) October 6, 2016
To be honest, we thought by this point in the election, most of our 25 pundits would have chosen sides. But the picture of where they stand is not getting clearer even as the election nears. There remains little enthusiasm for Trump or Clinton. And neither did anything this week to draw any more support. On to the tracker.