Khizr M. Khan's Address to the DNC Was His Own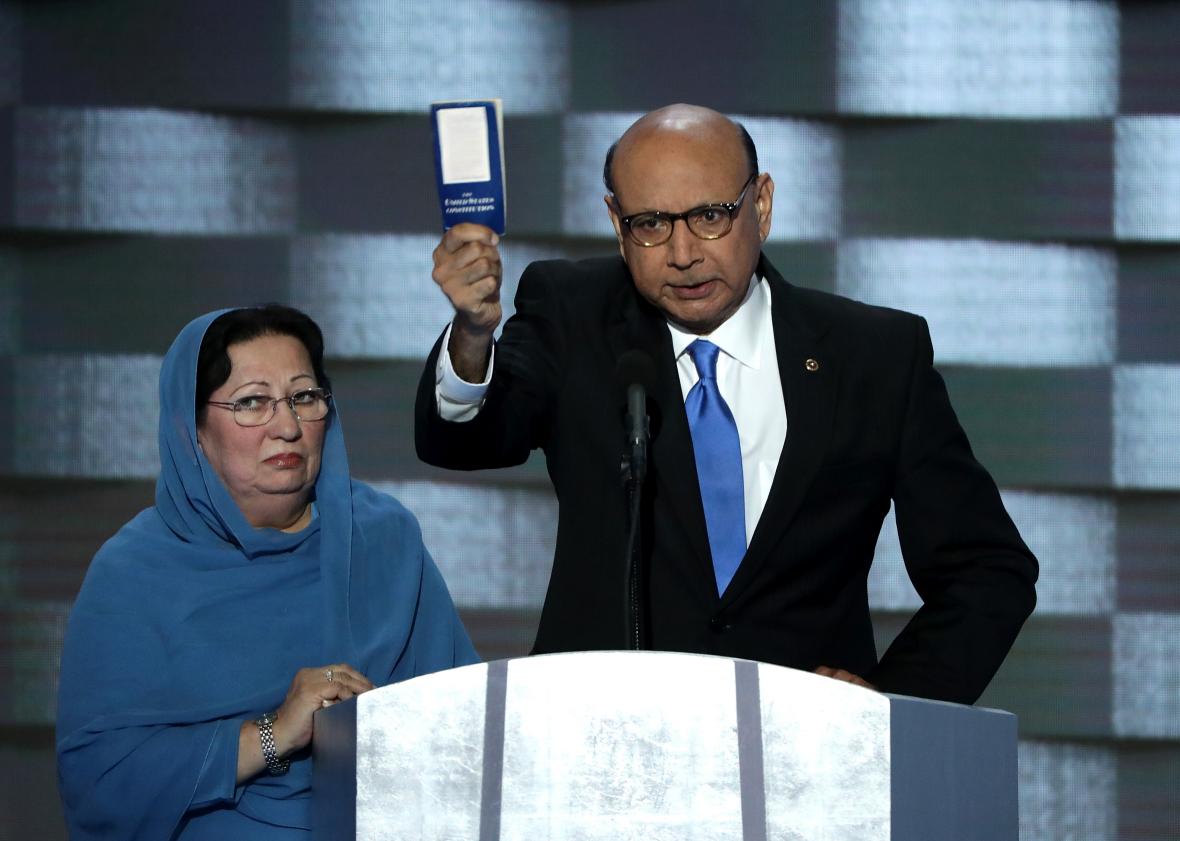 Update, 12:53 PM: Donald Trump responded anew on ABC's This Week by asking "Who wrote that?" (please see headline of this piece) and saying that, contrary to Khan's assertions, he has sacrificed a lot.
Original post: What was to many the most moving moment of the Democratic National Convention did not come from a speechwriter. Though there were notes in the teleprompter, the speaker says they went unused.
When Khizr M. Khan, father of fallen American Captain, Humayun Khan, told millions on Thursday night that Donald Trump has "sacrificed nothing and no one," he did so from words long practiced "in my head and in my mind."
The Clinton campaign offered to put him in contact with a speechwriter. He declined. He knew what he wanted to say. He practiced at home with his family, leaning on 40 years of experience as an attorney that taught him "how to control my thoughts, my emotions and my message."
On the day of the speech, he grabbed his worn copy of the Constitution and slipped it in his jacket pocket. He carries it regularly, especially when he travels. "It's my favorite document. I wanted to use it because I wanted to highlight the protections that immigrants have in this country."
On Friday, both Khans appeared on MSNBC's The Last Word. Khizr Khan (who is not, as Politico notes, even a registered Democrat) delivered what he said was the second half of the speech—and emotionally asked Mitch McConnell and Paul Ryan, whom he said he considers patriots and decent humans, to repudiate Trump. "There comes a time," he implored, "when a moral stand has to be taken, regardless of the political cost."