Watch Night 4 of the Democratic National Convention Live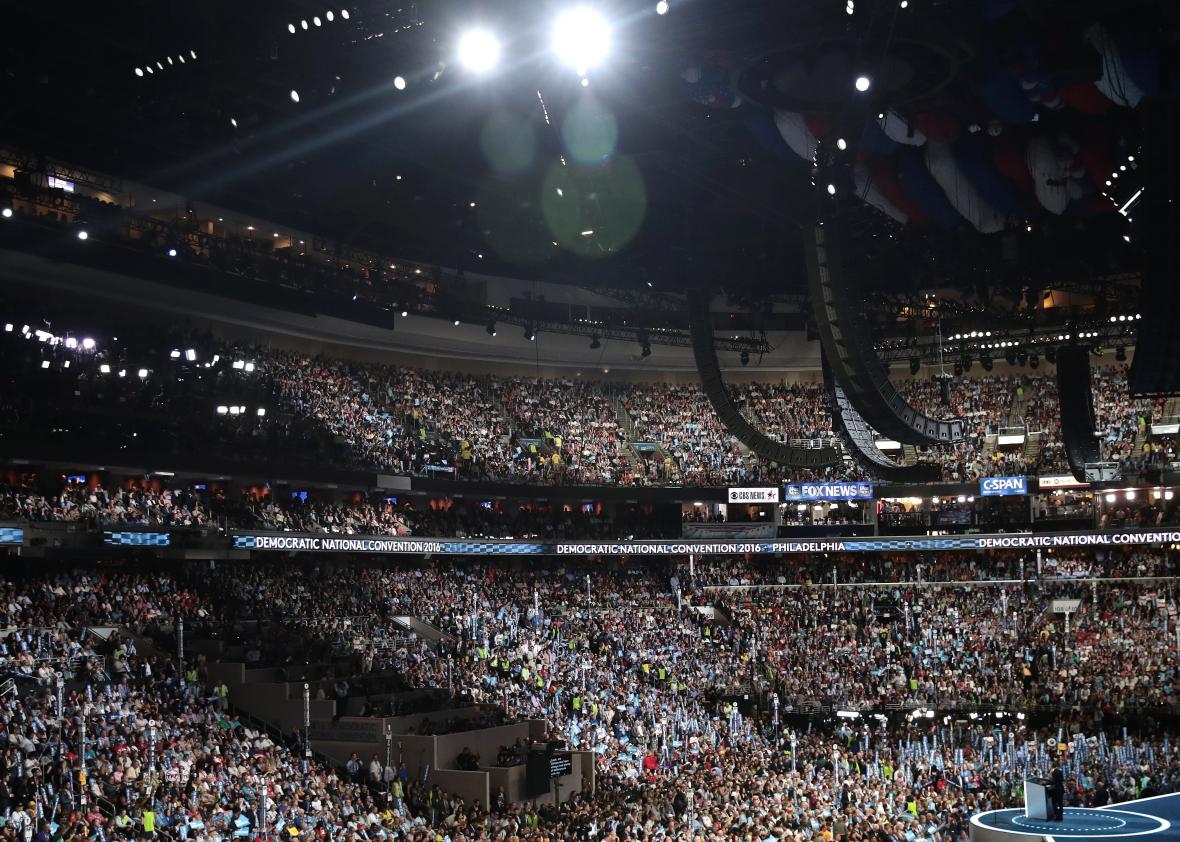 After a night of malarkey, dad jokes, and a valedictory appeal to common American decency delivered with aisle-bridging panache by President Obama, the Democratic National Convention reaches its final crescendo on Thursday. Will night 4 deliver a knockout blow to divisions within Democratic ranks and reassure nervous voters headed into the general election that a Trump presidency is far from inevitable?
Follow the action as it unfolds on the floor of Philadelphia's Wells Fargo Arena with our live stream of CBS News' convention coverage, and don't miss Slate's live-blog as the convention enters its final hours. Tonight's speakers will include Human Rights Campaign president Chad Griffin, two teenagers set to advocate equal pay for equal work, and, following an introduction by her historically media-shy daughter Chelsea, Hillary Clinton herself.