Truck Speeds Into Holiday Crowd in Nice, France; Dozens Confirmed Dead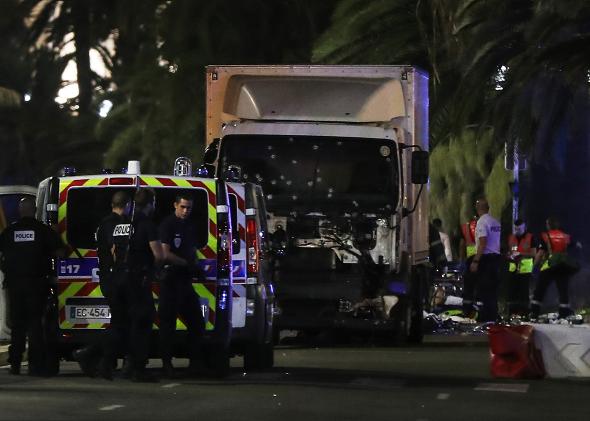 A truck sped into a crowd of holiday revelers celebrating Bastille Day in Nice, France on Thursday evening killing dozens and sparking panic in the Mediterranean city. French officials have suggested that the incident may have been a terrorist attack, but have so far stopped short declaring it terrorism. Here's what we know, or what we think we know, so far:
The truck accelerated into pedestrians along the city's seaside Promenade des Anglais following a fireworks display.
The driver of the truck got out of the vehicle and fired on the crowd.
Police shot and killed the driver.
Firearms, explosives, and grenades were found inside the truck.
The death toll currently stands at 80.
France President Francois Hollande extends national state of emergency for three months beyond original July 26th expiration date.
Hollande says the attack had a "terrorist character."
We'll keep you updated below as new information becomes available.