Cincinnati Zoo Kills Rare Gorilla to Protect Boy Who Fell Into Enclosure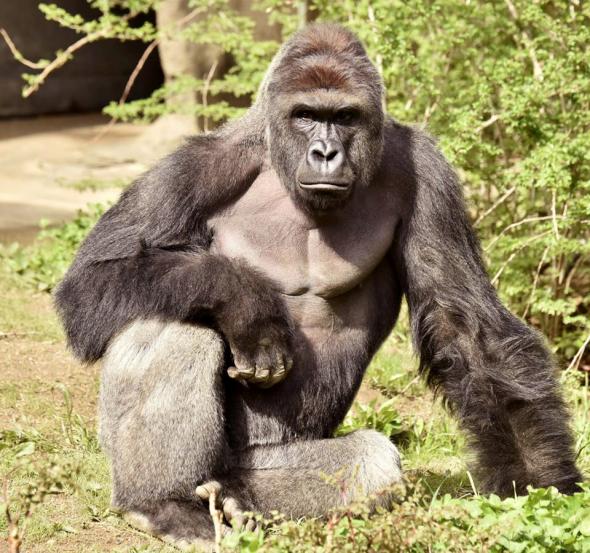 A 400-pound western lowland gorilla was shot and killed on Saturday at the Cincinnati Zoo after a four-year-old boy climbed through a railing and fell into a moat within the animal's enclosure. Although 17-year-old Harambe did not attack the boy, he did start carrying it around its habitat for 10 minutes in what officials interpreted as a life-threatening situation. According to a report by the fire department, the gorilla "was violently dragging and throwing the child," reports local NBC affiliate WLWT. So a zoo employee fired a shot using a long rifle and the child was removed from the enclosure.
"It's a sad day all around," zoo director Thayne Maynard said. "They made a tough choice and they made the right choice, because they saved that little boy's life. It could have been very bad." Although Harambe wasn't directly attacking the child, the way he was dragging him meant "all sorts of things could happen," Maynard said. A tranquilizer dart was not an option because it can take a while to kick in, especially when an animal is agitated.
Harambe was killed a day after his 17th birthday.
Correction at 9:57 a.m.: This post's headline originally misspelled Cincinnati.