Kohl's Seizes Marketing Gold, Showers Woman Who Loves Chewbacca Mask With Free Stuff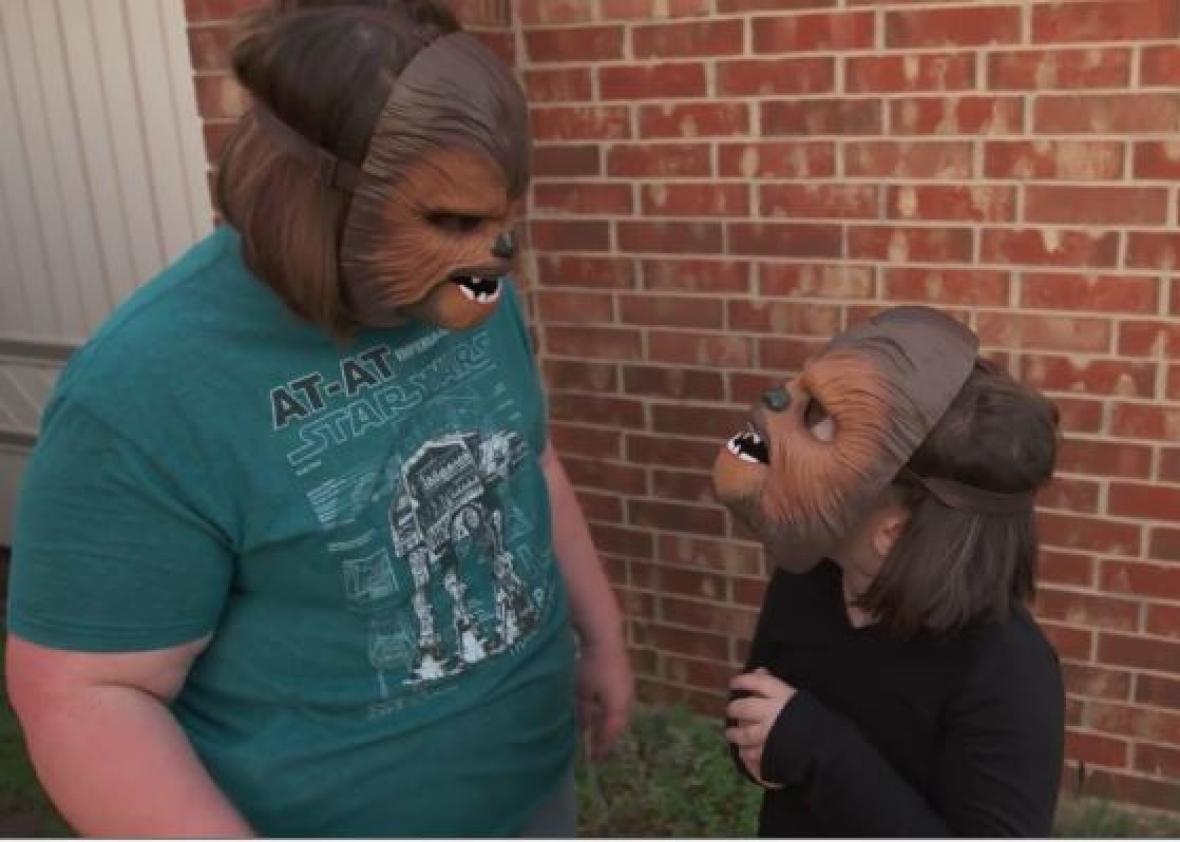 "We don't want you to have to stress about having to share your Chewbacca mask, so we 'confinsctated' masks for everybody," the Kohl's representative told Payne, a clear reference to her difficulty pronouncing the word "confiscated" in the video that went viral. The store also gave Payne and her family a bunch of Star Wars toys and gadgets as well as $2,500 worth of Kohl's gift cards.
"These days, the only thing rarer than seeing something truly delightful go viral is seeing a brand respond in a way that's equally charming," notes AdWeek.
Those who are hoping to get a noise-making Chewbacca mask of their own will likely have to wait in line. Or shell out hundreds of dollars. The mask quickly sold out at Kohl's and many other retailers, including Walmart and Toys R Us. "We have received an overwhelming amount of interest in the Star Wars: Episode VII The Force Awakens Chewbacca Electronic Mask by Hasbro since Candace posted her funny and lighthearted video," a Kohl's spokeswoman told CNBC. "The mask is currently sold out on Kohls.com." Some on Amazon are selling the mask, which retails at between $20 and $30, for as much as $299.95.