Live-Blog: Ted Cruz Drops Out of Race as Trump Claims Presumptive Status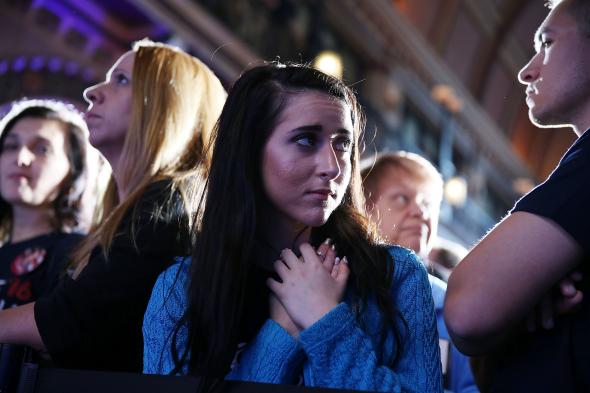 Tuesday's Republican primary in Indiana was decisive. Donald Trump is the presumptive nominee after his last major rival, Sen. Ted Cruz, dropped out of the race following an election night shellacking. Here are the key takeaways from the night.
The networks called Indiana for Donald Trump the second the polls closed. With Cruz dropping out, Trump is essentially the presumptive nominee. Gov. John Kasich is staying in the race, but lacks any credible path to usurp the real estate mogul.
Though it doesn't really matter because he has no path to overtake Hillary Clinton's delegate lead, Bernie Sanders won Indiana.
Slate's crack politics team live blogged Hoosier State primary results and analysis below, with two special guests: South Bend mayor Pete Buttigieg, a Democrat, and Fort Wayne Journal Gazette state government and politics reporter Niki Kelly. It's actually been kind of a historic night.