Watch President Obama's Final State of the Union Live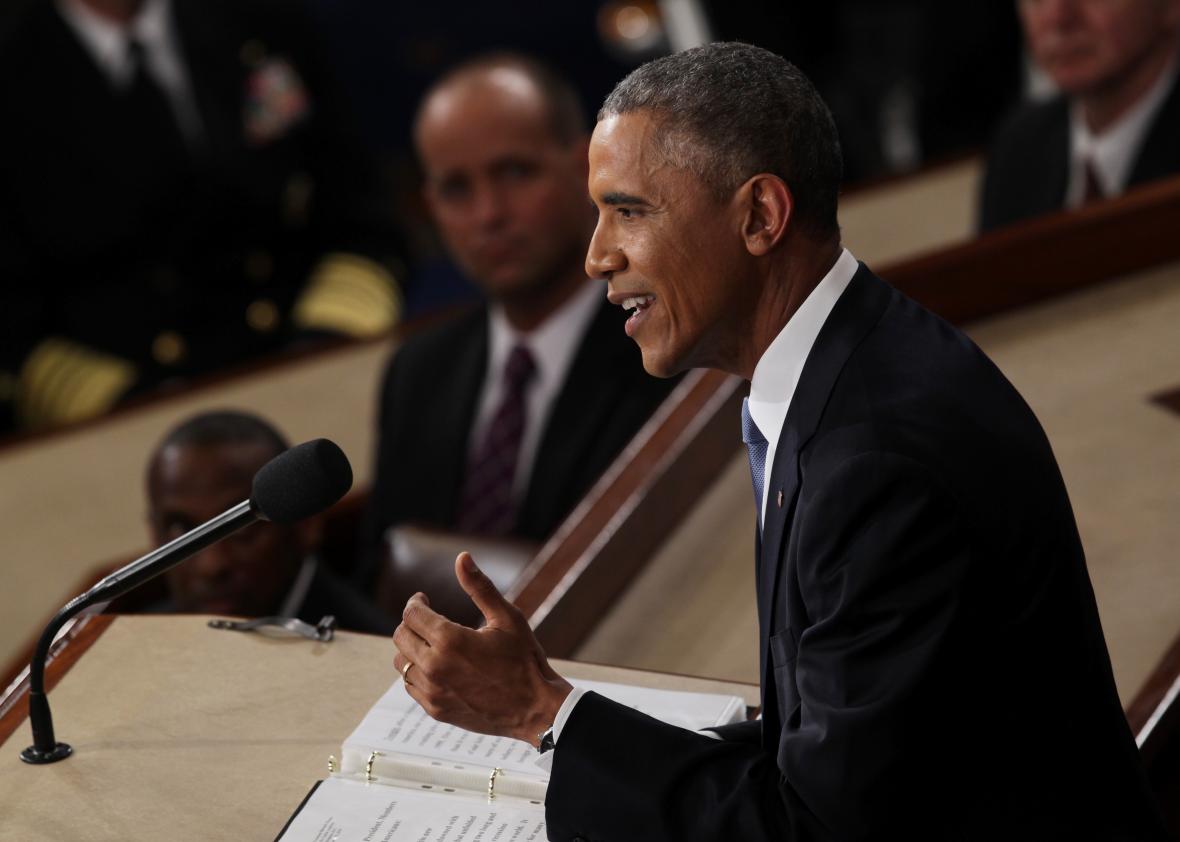 Below you'll find a live stream of President Obama's final State of the Union, which he is delivering before Congress on Tuesday night (9 p.m. ET). The White House has hyped the address as a nontraditional affair, one that will eschew the usual policy-specific wish list of a sitting president in favor of a broader case for Obama's own legacy and the need to stay on the course he's set. Such an explicitly partisan speech would break with historical norms but, as my colleague Jamelle Bouie has argued, it is Obama's best play, since a Republican president—any Republican president—would likely dismantle much of the work he's done over the past seven years.
Michelle Obama's SOTU guest list offers some clear hints to the specific issues the president will touch on Tuesday. Several of the invitees will serve as counterweights to the current anti-immigrant, anti-Muslim, and anti-refugee rhetoric that is dominating the GOP race, including: Oscar Vazquez, a so-called Dreamer who came to United States at the age of 12 only to be forced to return to Mexico after a standout academic career; Naveed Shah, a Muslim Army veteran originally from Saudi Arabia who served in Iraq; and Refaai Hamo, a Syrian refugee and scientist whose wife and daughter were killed during the civil war there.
The first lady is also leaving one seat empty to honor "the victims of gun violence who no longer have a voice"—a move that suggests Obama's current gun-control push will get plenty of attention as well. That, as I have explained elsewhere, is great news for Hillary Clinton, who sees the gun debate as the rare opportunity to outflank Bernie Sanders on the left at a time when he's posing a stronger-than-expected challenge to her in Iowa and New Hampshire.