Blair Walsh's Excruciating Missed Field Goal, Explained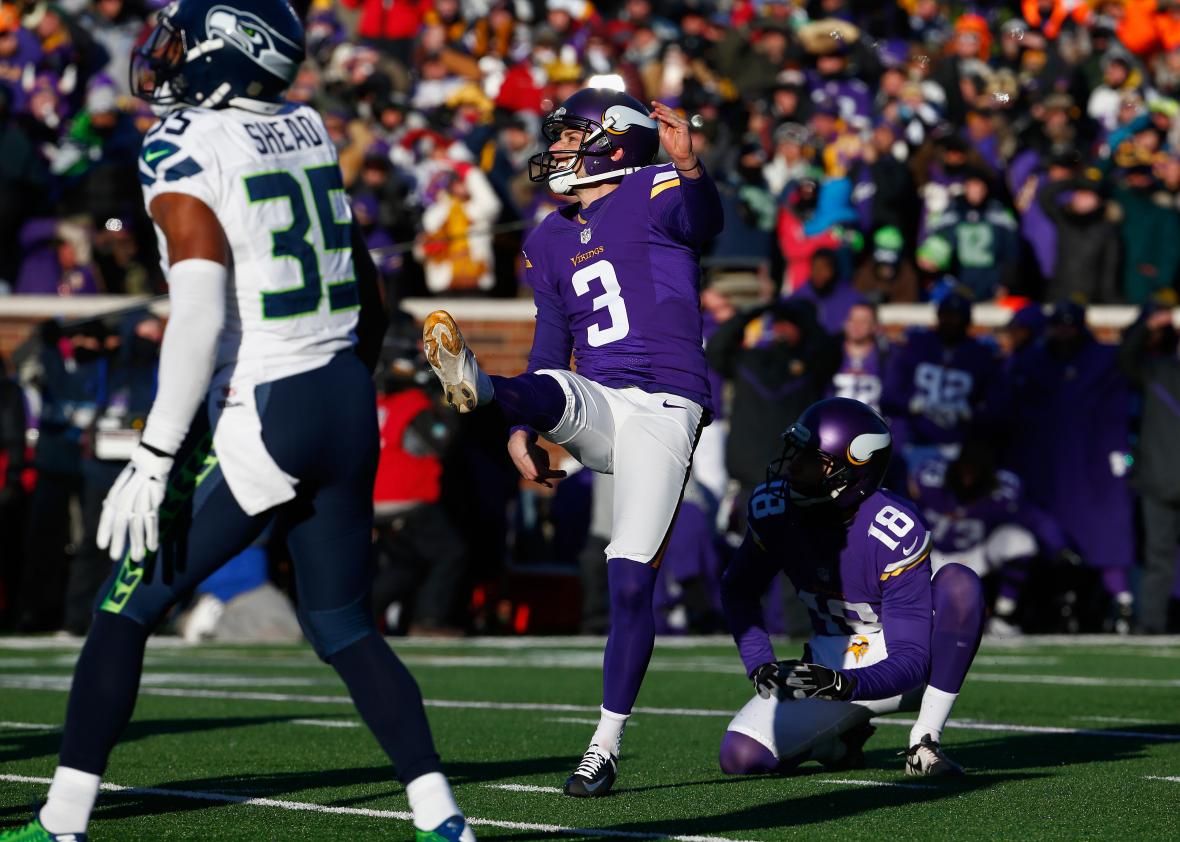 On Sunday afternoon, the Minnesota Vikings kicker made field goals from 22, 43, and 47 yards. But with less than 30 seconds to play, Walsh yanked a 27-yard field goal wide left, a kick that likely would've given Minnesota a playoff victory over Seattle. Instead, the Seahawks came away 10-9 winners.
Several factors contributed to Walsh's miss.
(1) It was a billion below zero.
The irony here is that college football's holder of the year, Peter Mortell, plays for the Minnesota Golden Gophers.
(3) God wanted Seattle to win.
In a postgame interview with NBC's Michele Tafoya, Seattle safety Kam Chancellor said, "I didn't think he was going to make it. ... It was in their hands, I knew they were going to blow it for us." Chancellor then added, "God showed us tons of grace."