Man Distracted by Electronic Device Falls to His Death Off San Diego Cliff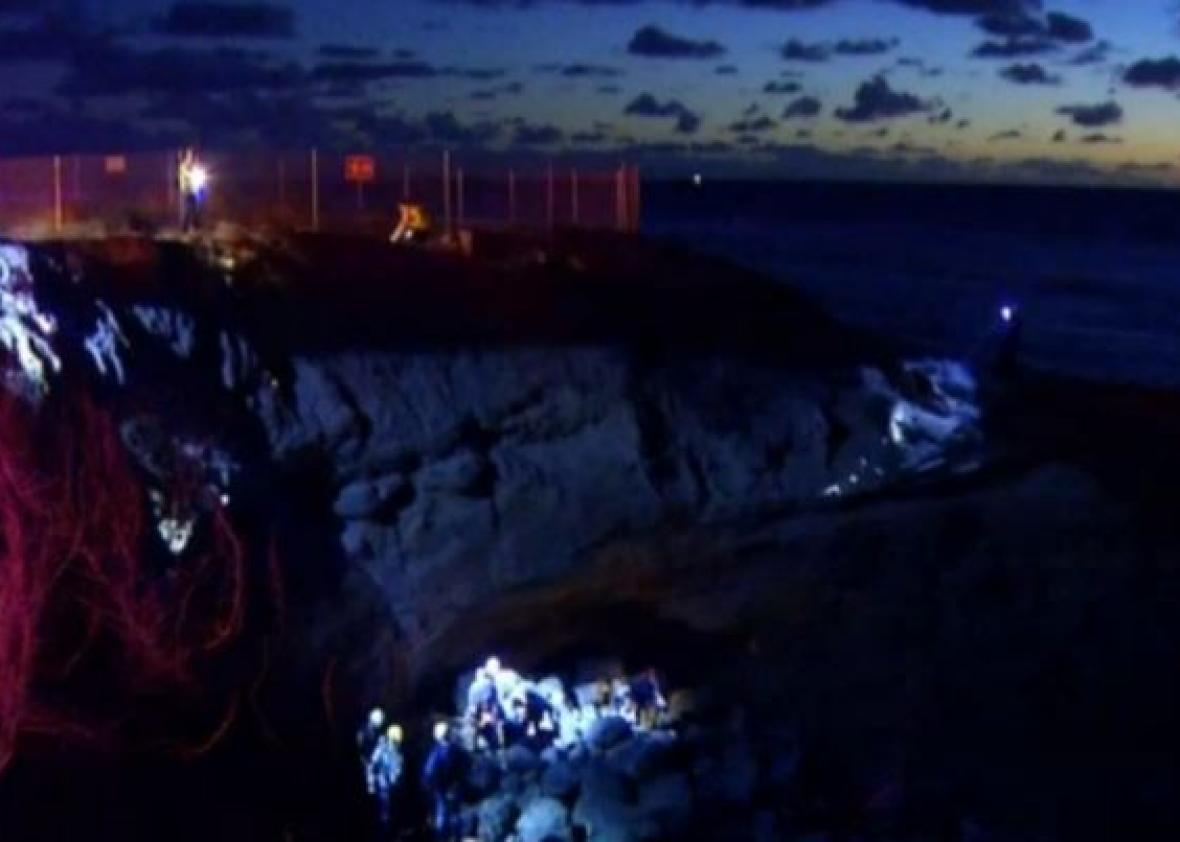 A man who was apparently concentrating a bit too hard on his electronic device instead of looking where he was walking, went off the edge of a cliff in San Diego and fell 60 feet to his death on Christmas Day.
The 30-year-old man, whose name has not been released, was in the popular lookout point known as Sunset Cliffs and had trouble finding a parking spot. That's when he got out of the car and was looking at his device, which witnesses said could have been a phone or a camera, according to lifeguards who talked to the local ABC affiliate.
"Witnesses stated seeing someone distracted by an electronic device and he just fell over the edge," lifeguard Bill Bender told the local NBC affiliate. "[He] wasn't watching where he was walking, he was looking down at the device in his hands."
Three people went down the cliff to try to help the man and administer CPR but he man was pronounced dead at the scene.
"Just like driving and using your cell phone, you don't want to be walking and using your cell phone," Bender said. "You don't want to be distracted by anything when you're in an area where you can be put at risk."