Watch Saturday's CBS Democratic Debate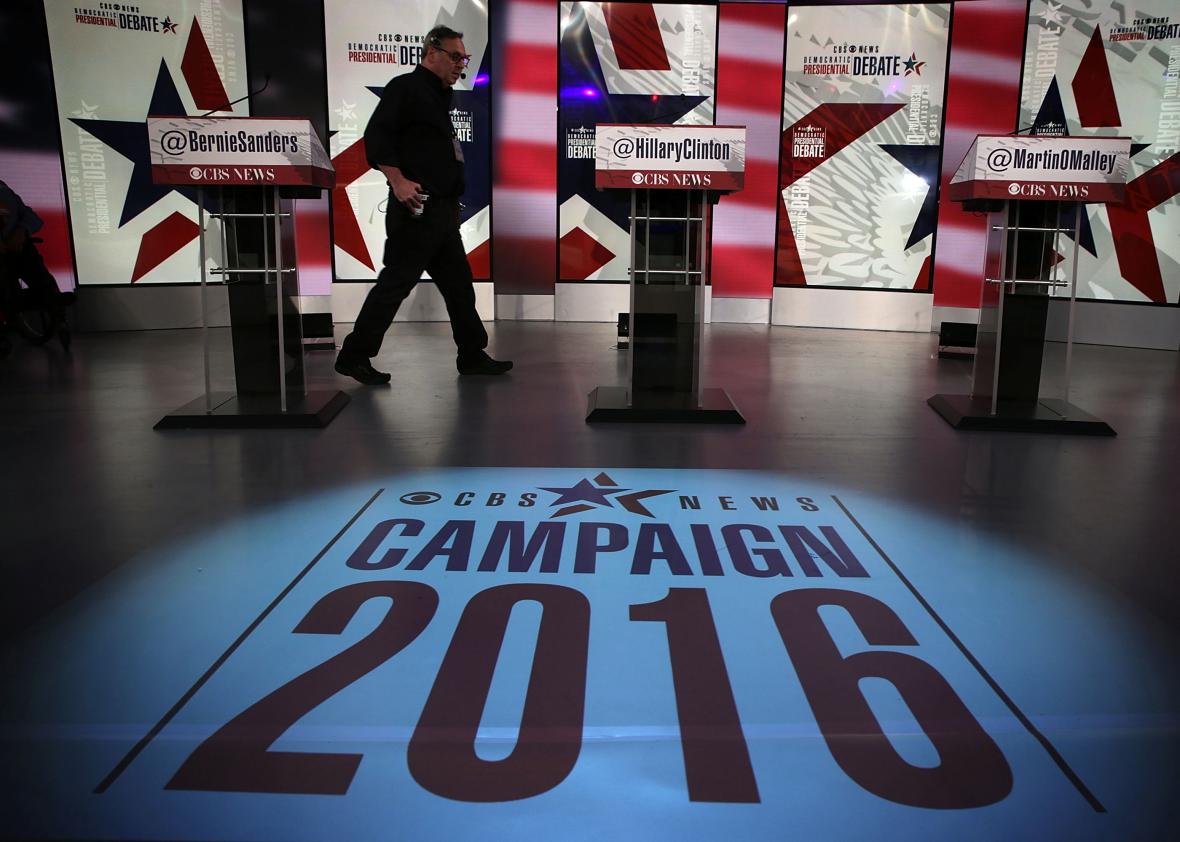 Below is a live stream of CBS's coverage of the Democratic presidential debate. In the aftermath of the deadly attacks in Paris on Friday night, the emphasis of the debate will be shifted to terrorism, national security, and foreign relations.
As previewed by Slate's Josh Voorhees, the Democratic presidential hopefuls will meet in Iowa on Saturday night for their second—of only six—official primary debates. The prime-time lineup has winnowed to three since the first debate now that Lincoln Chafee and Jim Webb have both called it quits: front-runner Hillary Clinton, Bernie Sanders, and Martin O'Malley.
Clinton helped herself more than anyone in the first debate, but Sanders did plenty to advance his own cause. The Vermont senator was, as Slate's Michelle Goldberg noted, the one who set the terms of the debate, putting capitalism on the defensive. Things are way more dire for Martin O'Malley, who is polling low both nationally and in the early voting states and has been little more than an afterthought in the race thus far. Lucky for him, the smaller field gives him a better chance to make a notable showing.