Bellowing Ted Cruz Is Absolutely Transfixing and Must Be Remixed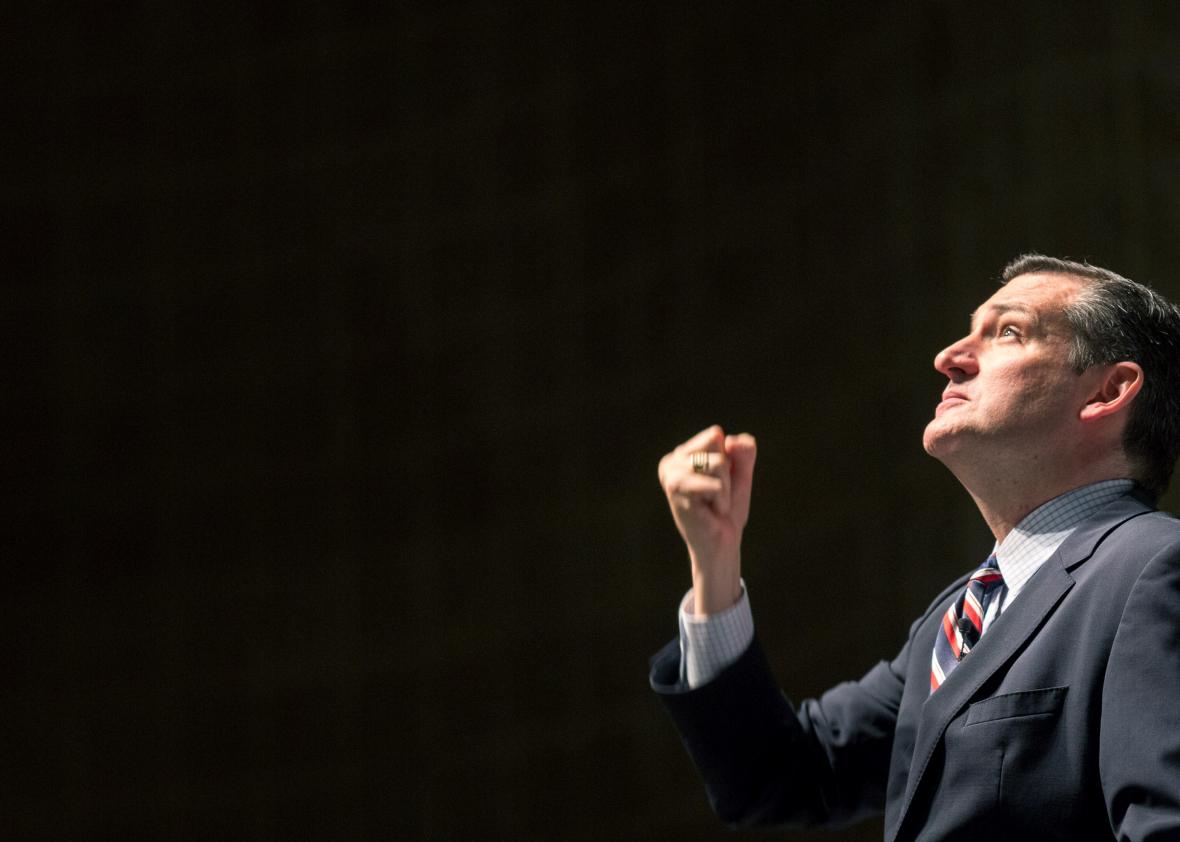 If absolutely nothing else, Ted Cruz is a dynamic and deeply unsettling public speaker. Imagine if Ned Flanders suddenly transformed into an apocalyptic televangelist with a burning hatred of Obamacare and a jones for all things Ronald Reagan. That's the Texas senator and GOP presidential hopeful on the stump.
Anyway, I can't stop watching this supercut of Cruz at the Values Voter Summit in all of his bellowing, onstage weirdness, which comes to us from the Vine account of Actual GOP. It's a few days old, but it's also just ... transfixing .. .with shades of the old Howard Dean scream but more rhythm. The words "unleash booming Reagan" are shouted in sequence—which is just an amazing command that I plan to use at some point in my life. A little additional editing and I feel like this could be transformed into an "It's Gonna Rain" type piece of sound art. Please somebody do that? Anyway, turn up the volume. Immerse yourself. Unleash booming Reagan.