Joe Biden "More Likely Than Not" to Enter 2016 Presidential Race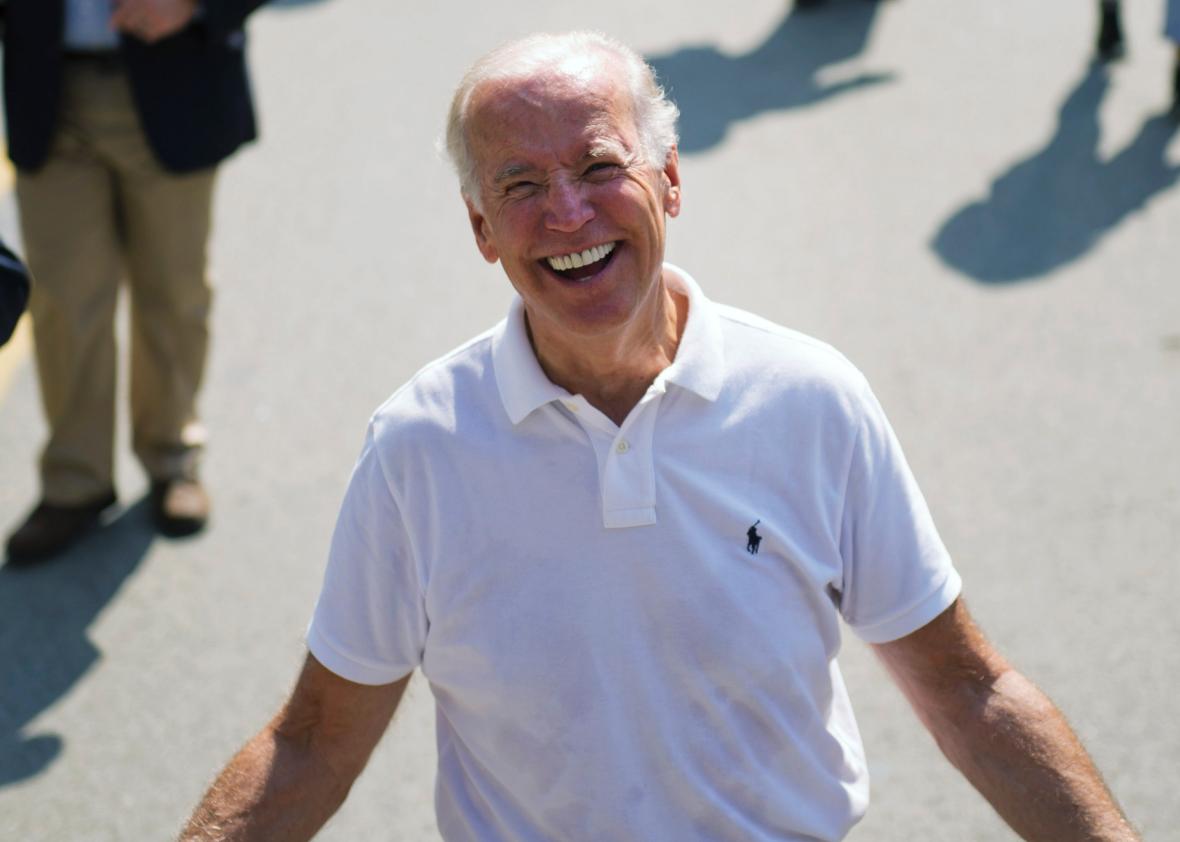 On the question of whether Vice President Joe Biden will enter the presidential race, it now looks more like an issue of when, rather than if, reports the Wall Street Journal. In Biden's circle it seems conversations are now more focused on when would be the best time for the vice president to throw his hat in the ring. Regardless, the Journal warns that nothing is certain yet, pointing out that Biden "could still back out if he finds the emotional toll from the death of his elder son, Beau Biden, too much to overcome."
Some in Biden's team want the vice president to jump into the race soon so he can get a spot in the Democratic debate scheduled for October 13. Yet his advisers also have another date in their heads: October 22. That's when Hillary Clinton is scheduled to testify in a House committee on Benghazi. It is seen as a pivotal moment for her campaign that could weaken or strengthen the former secretary of state's candidacy. And the opinion there is split. Some want Biden to delay any decision until after the hearing, while others say it will look too opportunistic if he waits for Clinton to stumble in order to join the race.
The Journal article comes shortly after key fundraiser Josh Alcorn was overheard on Amtrak saying that "I am 100 percent that Joe is in," according to the National Review. Alcorn reportedly expressed uncertainty about when the announcement would be but guessed it was going to take place in mid-October.
These latest signs of Biden's apparent willingness to enter the race comes as almost 50 prominent Democratic fundraisers and party activists signed a letter calling on Biden to run for president due to the "spectacular success" of the Obama–Biden administration. "To finish the job, America needs a leader who is respected both home and abroad, and who understands the real challenges facing American families. In our opinion, the next president must be Joe Biden. If he announces he's running, we're all in. It's a campaign we know he will win," the letter says.