Small Tsunami Reaches Hawaii and California, Widespread Damage Reported in Chile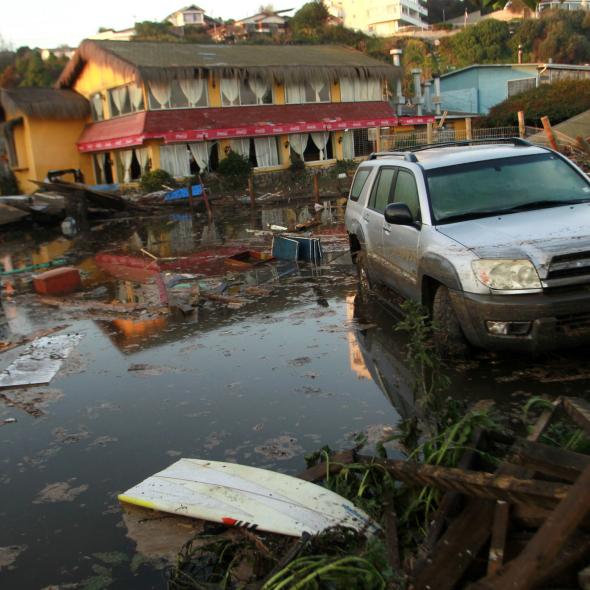 Update, Sept. 17: Tide gauge data now shows the tsunami has reached Hawaii, with waves measuring 2 to 4 feet above normal tide level. That's probably not enough to inflict any damage, but Hawaii has closed beaches and urged people to stay out of the water all day as a precaution.
In Chile, daylight has revealed widespread damage from the 15-foot tsunami.
A witness in Chile told the Guardian that the waves destroyed coastal houses and that there was "sheer terror and anguish" in the immediate minutes following the earthquake as survivors fled uphill to safety. Media reports indicate that at least 10 people have died in Chile and more than a million people have evacuated.
In the coastal city of Valparaiso, tsunami warning sirens blared as people scrambled to evacuate low-lying areas. Significant tsunami waves continued to reach the coast for at least 90 minutes after the initial wave struck.
The USGS has also issued a Pacific-wide tsunami threat message and a tsunami advisory for Hawaii; an advisory is the second-lowest on a four-tiered warning scale. According to the latest forecast, the tsunami wave will likely be 1 to 3 feet high when it reaches Hawaii about 3 a.m. local time on Thursday. A similarly sized wave may also affect Mexico, Japan, New Zealand, and many small Pacific Islands.