Video Shows Inmate Dying of Diabetes Complications in Rikers as Guards Did Nothing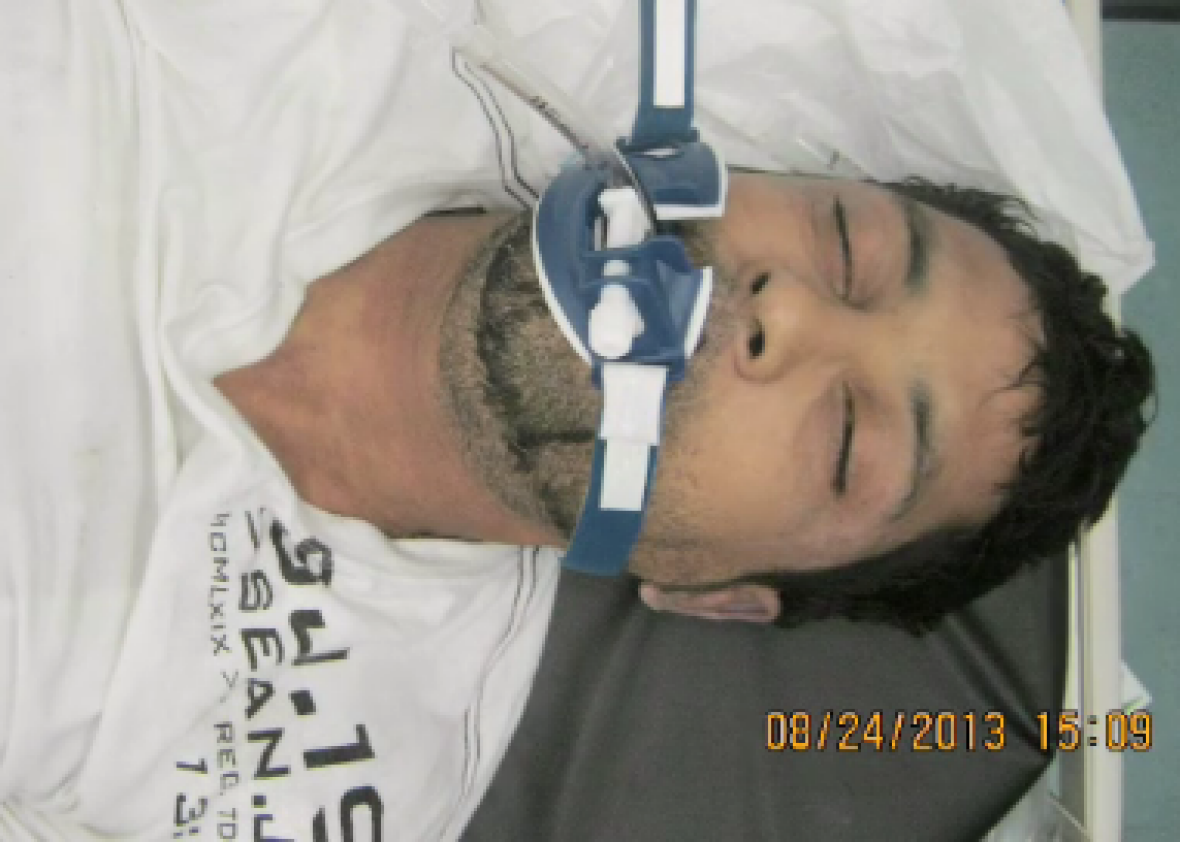 A shocking new video released by the New York Times on Tuesday showed the final moments of the life of Carlos Mercado, a man who died of diabetes-related complications in police custody in 2013 after guards at Rikers Island failed to respond to his deteriorating condition and alleged repeated pleas for help.
An investigation by the Department of Correction that was reported publicly last week by the New York Daily News and New York Post described how Correction Officer Eric Jacobs stepped over Mercado's body repeatedly without helping him after he collapsed out of the cell late on the evening of Aug. 23, 2013. He died the next morning.
The video shows Mercado, who had been arrested after allegedly trying to sell heroin, lying down after his collapse without being taken for help. The Times reports he was down for three minutes.
"As far as contacting medical staff, CO Jacobs stated: 'If I didn't do it, I didn't do it,' " the investigation read.
Investigators said that "[h]ad Mercado received adequate and appropriate medical care, his death would likely have been prevented," according to the Post.
The Times reports that after the collapse, inmate witnesses reported hearing Mercado tell officers he was diabetic and needed medical attention. Mercado vomited repeatedly throughout the night and carried the vomit with him in a plastic bag.
More from the Daily News:
"He was tripping, laying down on the floor and throwing up constantly," inmate Richard Saul said. "He was twisting and turning, moaning and shaking and didn't seem to know what was going on." [...]
"The inmate was foaming at the mouth, discoloration around his lips and gasping for air. The inmates again shouted out for assistance to DOC staff and medical staff members," inmate Arthur Cook said.
Afterward, the Daily News reports, three officers were found to have lied to investigators and violated rules regarding care for inmates.
"Mr. Mercado's behavior exhibited obvious signs that he was in dire need of medical attention and officers failed to (afford) him such," the investigation read.
The report indicates that officers thought Mercado was suffering from heroin withdrawals when they chose not to help him.
Corrections officers didn't request help for Mercado until 8:25 the morning after his collapse, and even after requesting help, a nurse indicated he didn't need immediate attention. He died about an hour later.
The family is working on a settlement with the city, while the Correction Department said that the case was still under investigation, the Daily News reported. The Bronx District Attorney's Office told the Daily News that the case had not been referred to it for investigation.
Earlier this summer New York City reached a settlement in a lawsuit alleging systemic abuse of inmates at Rikers Island and promised a series of reforms to the facility.