Lindsey Graham Dumps his Flip Phone for an iPhone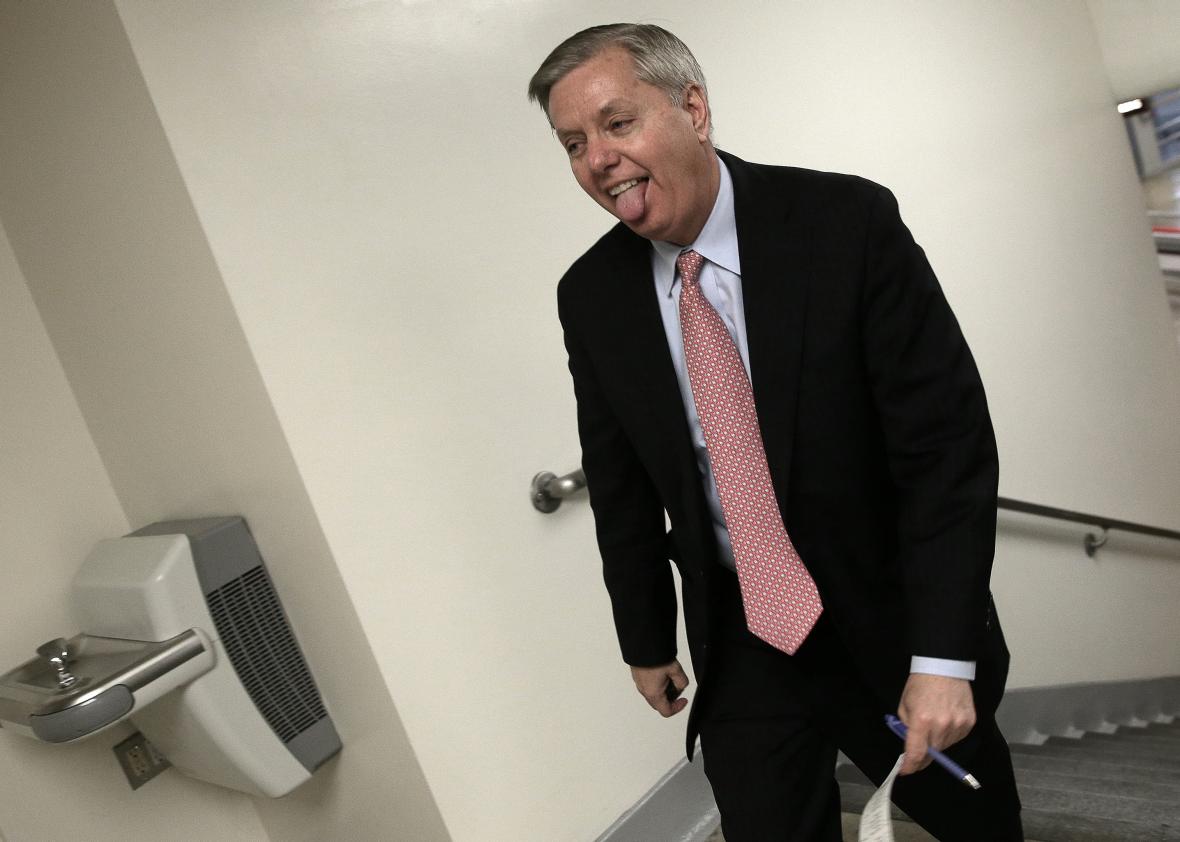 It seems Slate's Justin Peters has lost an ally in the flip-phone camp. Lindsey Graham has modernized and bought an iPhone after Donald Trump revealed the senator's phone number during a rally in South Carolina. "I'm sure Apple stock will soar," Graham said on ABC's This Week. "Donald Trump's done something my staff could never get me to do, and that's get a new phone—so thanks, Donald," the senator joked.
Just because he has a new smartphone though doesn't mean Graham is quite ready to fully join the 21st Century quite yet. "I don't know if I'm going to email, but I do have an iPhone," the Republican presidential contender said.
The whole spat began when Graham called Trump a jackass for questioning Sen. John McCain's status as a war hero. Then Trump gave out Graham's phone number for some reason and Graham made a video with the Independent Journal Review showing all the ways he could destroy his trusty flip phone.
As could be expected there was also lots of talk about Trump on Sunday, with Graham telling ABC's George Stephanopoulos that the real estate mogul is "appealing to the dark side of American politics" and the Republican Party should be concerned. "He is not offering solutions to hard, complicated problems," Graham said. "He is basically selling fear and prejudice."