Here's How Donald Trump Counts to "TEN BILLION"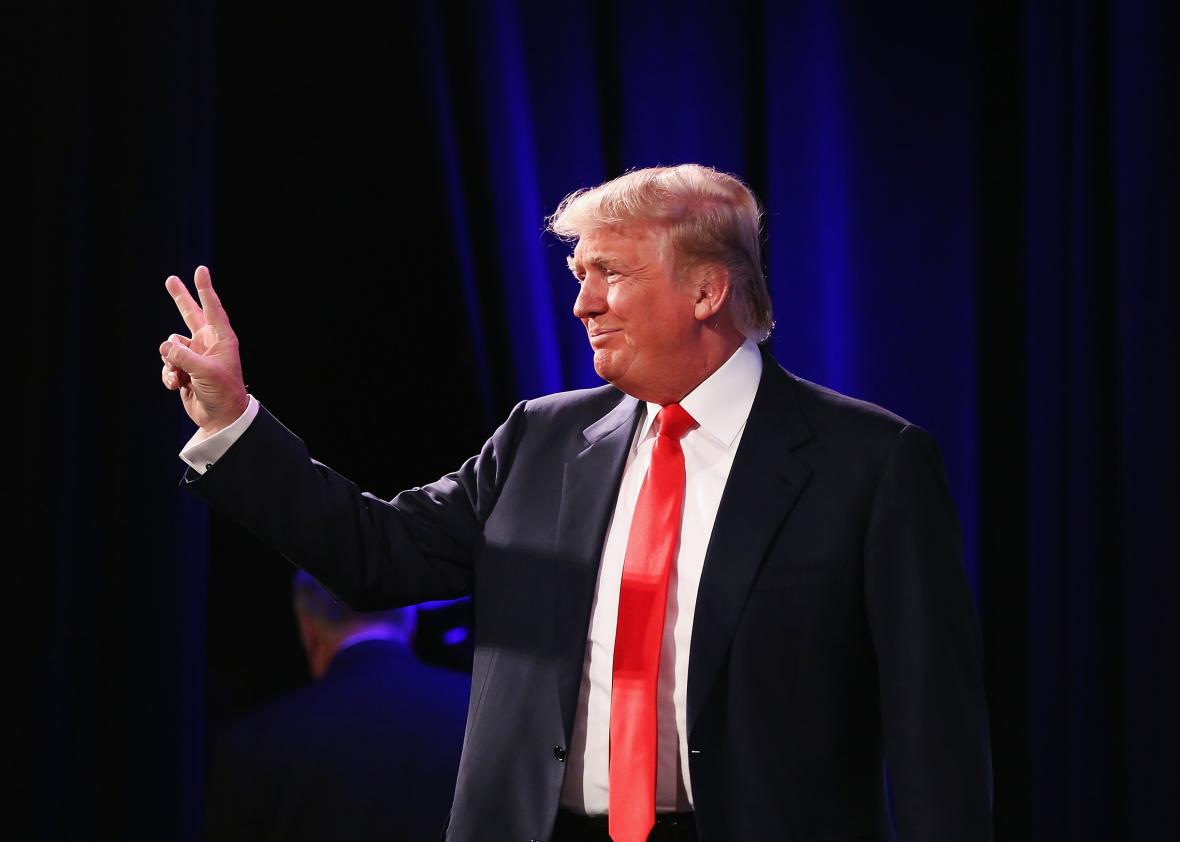 Donald Trump submitted his financial disclosure to the Federal Election Commission last week, a step that pretty much assured himself a spot on stage at the first GOP presidential debate next month. On Wednesday the FEC finally made that 92-page document public, in the process giving the world a closer look at what Trump claims is a personal empire worth more than "TEN BILLION DOLLARS."
We've embedded the document below for you to dig through yourself, and we—and the rest of the Internet—will no doubt have more on what we find in a bit. But for now a few tidbits to whet your appetite: Trump charges as much as $450,000 to give a single speech, receives roughly $110,000 from his Screen Actors Guild pension, and has a stock portfolio that runs the gamut between Halliburton and Whole Foods. He also puts his name on just about everything, from his golf courses to his casinos to his commercial real estate projects to his classic car show.

Keep in mind that the actual worth of Trump's empire remains very much in question. Forbes magazine pegs it at closer to $4 billion, and many others remain highly skeptical of Trump's eleven-figure estimate. The billionaire himself once admitted that his estimate of how much he is worth is impacted by his "own feelings." The FEC forms, meanwhile, are written in such a way that a candidate provides a range of numbers, as opposed to a specific value, for his or her assets. Trump, for example, lists his Trump National Doral and Trump Turnberry golf resorts at being valued at "over $50,000,000." As far as the FEC math is concerned, then, there's effectively no limit to how much Trump could claim he is worth. As the real estate mogul and reality TV star correctly put it last week in his Trump-tastic statement announcing that he had filed: "This report was not designed for a man of Mr. Trump's massive wealth."
This post has been updated.